In each of the past five years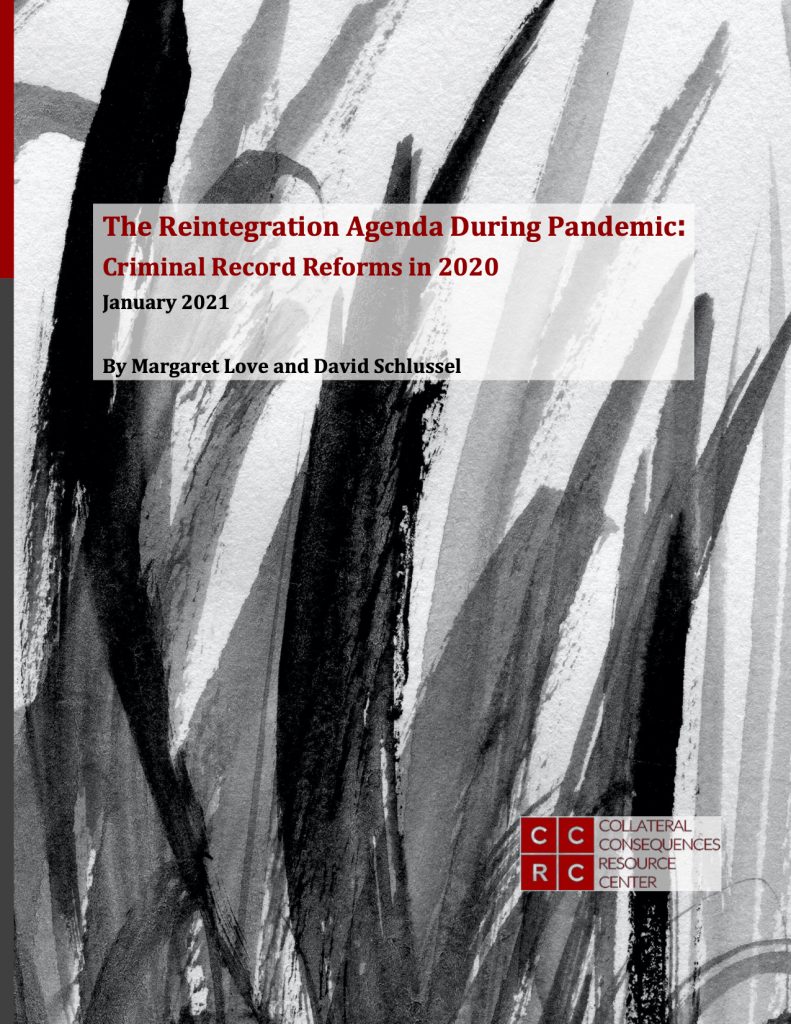 , CCRC has issued an end-of-year report on legislative efforts to reduce the barriers faced by people with a criminal record in the workplace, at the ballot box, and in many other areas of daily life.[i] These reports document the progress of what has become a full-fledged law reform movement to restore individuals' rights and status following their navigation of the criminal law system.
Our 2020 report, linked here, shows a continuation of this legislative trend. While fewer states enacted fewer laws in 2020 than in the preceding two years, evidently because of the disruptions caused by the pandemic, the fact that there was still considerable progress is testament to a genuine and enduring public commitment to a reintegration agenda.
In 2020, 32 states, the District of Columbia, and the federal government enacted 106 legislative bills, approved 5 ballot initiatives, and issued 4 executive orders to restore rights and opportunities to people with a criminal record.