We are pleased to release a new report describing the present landscape of laws in the United States aimed at restoring rights and opportunities after an arrest or conviction. This report, titled The Many Roads to Reintegration, is an update and refresh of our previous national survey, last revised in 2018.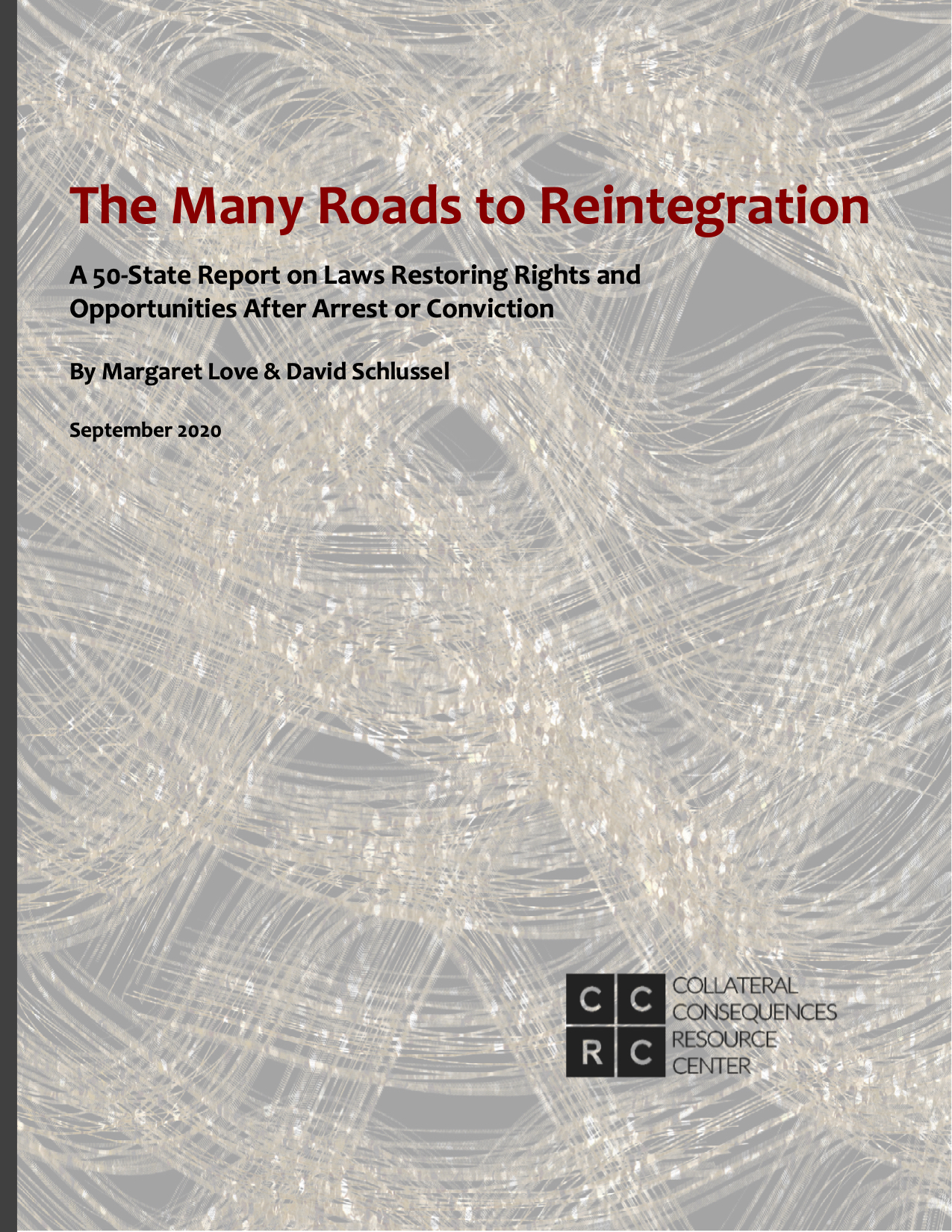 The report covers voting and firearms rights, an array of record relief remedies such as expungement and pardon, and consideration of criminal record in employment and occupational licensing.
In each section of the report we assign a grade to each state for each type of relief. We collate these grades to produce an overall ranking on the nine categories that we graded. That ranking is reproduced below.
We are encouraged by the amazing progress that has been made in the past few years toward neutralizing the effect of a criminal record since the present reform era got underway less than a decade ago. The last two years in particular have produced a bumper crop of new laws in almost every U.S. jurisdiction.
Some of our top performers have been long-time leaders in promoting reintegration, including Illinois, Utah, and Minnesota. But some of the most progressive lawmaking has come from states newer to the field, like Nevada, Colorado, and North Dakota. These and the other states in our Top Ten set an example that we hope will inspire other jurisdictions in the months and years to come.
The executive summary of the report is reprinted below. The full report is available in PDF and HTML formats.