New reports evaluate national policy on juvenile record confidentiality
This month the Juvenile Law Center released an impressive pair of reports evaluating national policy on public access to juvenile criminal records. The first report, Juvenile Records: A National Review of State Laws on Confidentiality, Sealing and Expungement, provides a national overview of state laws, and proposes standards to mitigate exposure to collateral consequences as a result of a juvenile record.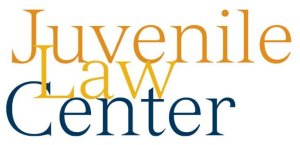 The report also makes recommendations for policy-makers, courts, defense attorneys, and youth-serving agencies. Supplementing the national overview are fact sheets on the law in each state, including the availability and effect of expungement or sealing, and an overview of the process for obtaining such relief. (These fact sheets can be found by clicking on the relevant state on the map here).
A second complementary report, Failed Policies, Forfeited Futures: A Nationwide Scorecard on Juvenile Records, scores each state on the degree to which it meets the Center's ideal standards for juvenile record protection. The Center based its evaluation of the states on its "core principles for record protection" including:
Records are not widely available or online
Public access is limited before expungement
Records are automatically sealed and expunged
Expungement includes physical destruction and deletion from electronic databases
Eligibility for expungement begins as soon as case is closed
All offenses are eligible for expungement
At least one state entity responsible for informing youth about expungement availability and process
Youth-friendly forms
No fees for expungement
Sanctions for violations enforced
No state fully met these standards, and the scores of the top 8 states fell between 60 and 79 percent.  On average, the nation as a whole scored only 49 percent. An interactive version of the states' scorecards can be found here.  The Center's press release and a summary of the reports can be found here.