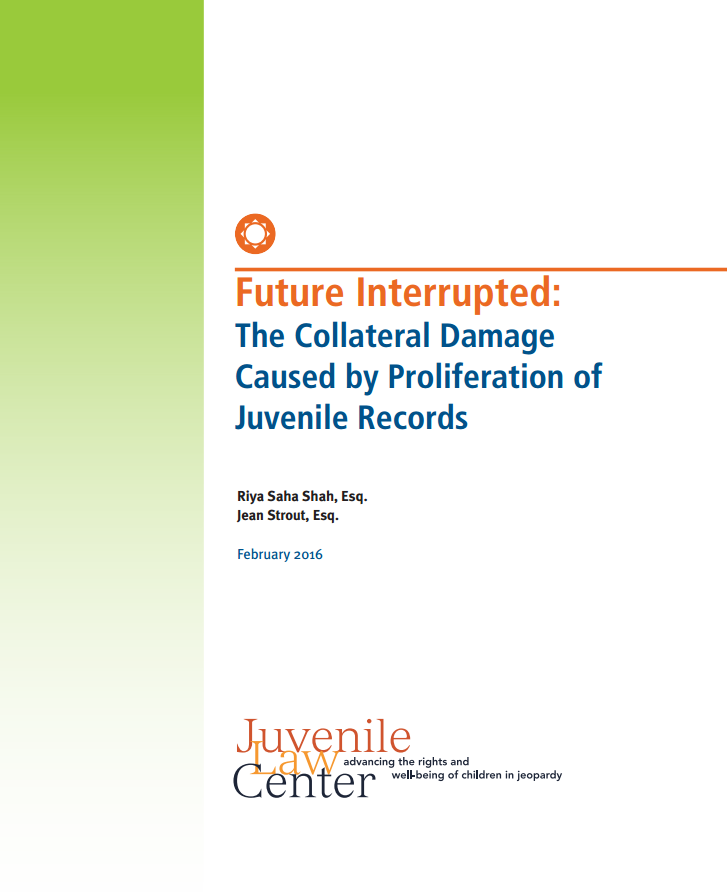 1.5 million children are arrested each year. At some point in each of these children's lives, the record of their arrest or court involvement will impose barriers to education and employment.  At least two-thirds of post-secondary institutions conduct background checks of prospective students. More than 90% of employers conduct background checks. And, many licensed occupations and professions require FBI background checks. Yet, the reality is, these background checks are often incomplete or inaccurate and they are always stigmatizing.
The justice system has long recognized that children are different from adults, and historically the public had little or no access to the records of juvenile adjudications. That is no longer the case.  The effect of juvenile records now punish kids well into adulthood.
Juvenile Law Center's recent policy paper, Future Interrupted, urges that children must be free to grow up unfettered by their childhood mistakes—to have their court involvement remain in the past so they can move forward with their lives. This paper explores how various background check systems disseminate juvenile record information, using real-life stories from youth to illustrate the devastating effects of record retention and dissemination.