HUD limits housing exclusion based on criminal history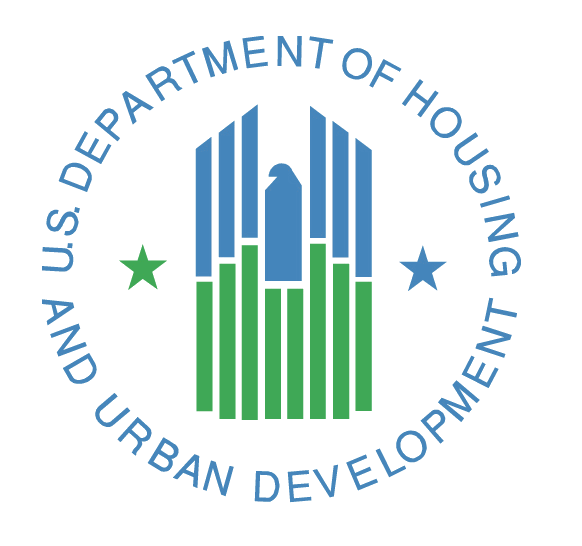 On Monday the Department of Housing and Urban Development (HUD) announced that housing policies that exclude people with criminal histories may be illegal under the federal Fair Housing Act (FHA) if the policy fails to consider the nature, severity, and recency of the criminal conduct and is not narrowly tailored to protect residents and property. The new HUD guidance, which applies to private landlords and realtors as well as to public housing authorities (PHAs), stresses that exclusions based solely on arrest records violate the FHA, which prohibits housing discrimination based on race, color, national origin, and other protected classes.[1]
The new guidance should end landlord reliance on electronic background checks to automatically exclude potential renters or purchasers, and greatly expand housing opportunities available to people with criminal histories, whether or not they are members of classes specifically protected by the FHA.  As the New York Times reported on Monday:
Lawyers who represent former prisoners said they expected HUD's stance to lead landlords to revise their screening policies to avoid litigation. The guidance … could also lead to more and stronger lawsuits against those who continue to deny housing based on criminal history.
The guidance stems from a section of the FHA that outlaws housing policies and practices that have a "discriminatory effect" on a protected class regardless whether the policy has a discriminatory intent.[2] The guidance describes the law as follows:
A housing provider violates the Fair Housing Act when the provider's policy or practice has an unjustified discriminatory effect, even when the provider had no intent to discriminate. Under this standard, a facially-neutral policy or practice that has a discriminatory effect violates the Act if it is not supported by a legally sufficient justification.  Thus, where a policy or practice that restricts access to housing on the basis of criminal history has a disparate impact on individuals of a particular race, national origin, or other protected class, such policy or practice is unlawful under the Fair Housing Act if it is not necessary to serve a substantial, legitimate, nondiscriminatory interest of the housing provider, or if such interest could be served by another practice that has a less discriminatory effect
Since African Americans and Hispanics are far more likely to have criminal histories,[3] policies that exclude people with such histories are likely to disparately impact those two groups and run afoul of the FHA absent "legally sufficient justification."
The guidance proposes that "ensuring resident safety and protecting property" are the only interests that can justify such criminal history exclusions, and it stresses that the relationship between the exclusion and the justification must be proven:
Ensuring resident safety and protecting property are often considered to be among the fundamental responsibilities of a housing provider, and courts may consider such interests to be both substantial and legitimate, assuming they are the actual reasons for the policy or practice.  A housing provider must, however, be able to prove through reliable evidence that its policy or practice of making housing decisions based on criminal history actually assists in protecting resident safety and/or property.  Bald assertions based on generalizations or stereotypes that any individual with an arrest or conviction record poses a greater risk than any individual without such a record are not sufficient to satisfy this burden.
Blanket exclusions for all people with any criminal history will never pass muster because they will necessarily exclude people whose criminal history has no bearing on resident safety or protection of property.  Policies that exclude people based solely on records of arrest — even if the policy is limited to arrests for specific offenses, such as crimes of violence — are indefensible for similar reasons:
Because arrest records do not constitute proof of past unlawful conduct and are often incomplete (e.g., by failing to indicate whether the individual was prosecuted, convicted, or acquitted), the fact of an arrest is not a reliable basis upon which to assess the potential risk to resident safety or property posed by a particular individual. 
Providers who wish to take criminal records into account should therefore adopt "more tailored" policies that consider only convictions and that are informed by a set of "standards" provided in the guidance:
[A] housing provider must show that its policy accurately distinguishes between criminal conduct that indicates a demonstrable risk to resident safety and/or property and criminal conduct that does not.

A policy or practice that fails to take into account the nature and severity of an individual's conviction is unlikely to satisfy this standard.   Similarly, a policy or practice that does not consider the amount of time that has passed since the criminal conduct occurred is unlikely to satisfy this standard ….

Accordingly, a policy or practice that fails to consider the nature, severity, and recency of criminal conduct is unlikely to be proven necessary to serve a "substantial, legitimate, nondiscriminatory interest" of the provider. 
These standards suggest that even policies that categorically exclude residents with specific types of convictions (such as violent offenses) may be unlawful if they do not take into account the resident's specific circumstances. The fact that the guidance refers to the nature, severity, and recency of criminal conduct in its summation implies that providers cannot rely simply on the nature and severity of particular types of convictions.
The HUD guidance loosely tracks the standards in the EEOC's more comprehensive guidance on the consideration of criminal records in the context of Title VII's employment discrimination protections — guidance that is also rooted in a disparate impact theory.  The EEOC guidance also discourages categorical bars and requires employers to consider the nature, severity, and recency of criminal conduct.
The HUD guidance does not limit a statutory exception carved out in the FHA itself which expressly permits exclusion based on convictions for drug manufacturing or distribution. Nor does it affect the obligation of Public Housing Authorities (PHAs) to exclude people that have certain criminal histories (including certain drug offenses and sex offenses).[4]  It also does not cover the small subset of housing that is statutorily exempt from FHA coverage.[5]
While the HUD guidance does not directly protect classes not already covered by the FHA's non-discrimination provisions, it should as act as a rising tide that lift all boats.  Everyone with a criminal record, regardless of their race, color, or nationality, will benefit as landlords and other housing providers revise their policies in an effort to avoid litigation.
---
[1] In November 2015, HUD issued a separate guidance to public housing authorities (PHAs) and owners of federally-assisted housing that stated that "an arrest is not evidence of criminal activity that can support and adverse admission, termination, or eviction decision," and reminded PHAs of their obligation to comply with the FHA.  That more limited guidance, which applied only to PHAs, has now been substantially expanded by requiring individualized consideration and a public safety justification for any conviction-based restriction on renters or buyers.
[2] The Supreme Court held last year that a plaintiff does need to prove that such discrimination by a public housing authority was intentional.  See Texas Dep't of Hous. & Cmty. Affairs v. Inclusive Cmtys. Project, Inc., ___ U.S. ___, 135 S. Ct. 2507 (2015).  This decision is incorporated into the guidance.
[3] From the guidance:
National statistics provide grounds for HUD to investigate complaints challenging criminal history policies. Nationally, racial and ethnic minorities face disproportionately high rates of arrest and incarceration.  For example, in 2013, African Americans were arrested at a rate more than double their proportion of the general population.  Moreover, in 2014, African Americans comprised approximately 36 percent of the total prison population in the United States, but only about 12 percent of the country's total population.  In other words, African Americans were incarcerated at a rate nearly three times their proportion of the general population.  Hispanics were similarly incarcerated at a rate disproportionate to their share of the general population, with Hispanic individuals comprising approximately 22 percent of the prison population, but only about 17 percent of the total U.S. population. In contrast, non-Hispanic Whites comprised approximately 62 percent of the total U.S. population but only about 34 percent of the prison population in 2014.  Across all age groups, the imprisonment rates for African American males is almost six times greater than for White males, and for Hispanic males, it is over twice that for non-Hispanic White males.
[4] Statutorily authorized discretionary criminal history-based exclusions, see 42 U.S.C. § 13661(c), should otherwise comply with the guidance since PHA's are still subject to the FHA's general requirements.  See 42 U.S.C. § 3603(a)(1). See also note 3, supra.  The new guidance has no effect on the statutorily mandated exclusions from public housing for people convicted of manufacturing methamphetamine in public housing or subject to lifetime sex offender registration. See 42 U.S.C. § 1437n(f)(1); 42 U.S.C. § 13663.
[5] See 42 U.S.C. § 3603 (exceptions for owner-occupied buildings with with no more than four units; certain single family housing where the owner does not own more than three single family homes at one time; housing operated by organizations and private clubs that limit occupancy to members).