Federal agencies urged to adopt fair hiring policies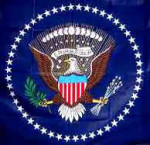 The National Employment Law Project (NELP) has published a white paper urging the federal government to increase its own employment of people with a criminal record.  In "Advancing a Federal Fair Chance Hiring Agenda," Maurice Emsellem and Michelle Natividad Rodriguez make a strong case for a federal "fair chance" hiring initiative similar to the ones put in place by state and municipal governments across the country.  Specifically, background check policies and suitability standards should be reformed by presidential order to give people with criminal records an opportunity to compete for jobs with federal agencies and federal contractors from which they are now, as a practical matter, excluded.
The NELP paper points out that the federal workforce is far more decentralized than a standard civil service structure, with fewer mandated protections regulating the hiring process.  Notwithstanding OPM guidelines, federal agencies have broad discretion to adopt their own hiring policies and practices, often with limited accountability and transparency. Indeed, the EEOC has been critical of the fact that federal agencies are not bound by the same suitability standards that apply to most other public and private employers.  Moreover, federal contractor employees (an astonishing 22 percent of the U.S. workforce) enjoy few legal protections, and applicants may be rejected (or employees dismissed) on the basis of stringent FBI background check requirements that apply, inter alia, to anyone with routine access to federal facilities.  These shortcomings could be addressed with the stroke of a presidential pen (or two strokes to be precise).
The paper urges presidential action to implement the recommended reforms through an Executive Order on federal contracting, and a Presidential Memorandum directed to federal agencies.  It notes some legislation pending in Congress that would improve opportunities for people with a record, including the REDEEM Act co-sponsored by Senators Rand Paul and Cory Booker.  But changes in the law are not necessary to implement the report's recommendations affecting federal employment practices.
A Fair Hiring Platform
NELP proposes an ambitious fair hiring platform that, if implemented by federal employers and contractors, would instantly transform the national landscape.  The Executive Order the report recommends would require federal contractors to take the following steps to increase opportunities for people with a criminal record:
•  Remove the criminal history question from job applications and postpone the background check until a conditional offer of employment is made (i.e., "ban the box"), except where the specific position requires a national security clearance;
•  Consider only "job related" convictions and take into consideration the age of the offense, the nature of the offense, and countervailing evidence of rehabilitation, as required by the EEOC;
•  Refrain from asking about an individual's arrest record, expunged offenses, dismissals, or juvenile offenses;
•  Provide a written notice to the individual when an unfavorable determination is made, explaining the reason for the decision (including the disqualifying offense);
• Provide strong notice and appeal rights for workers to challenge unfavorable determinations; and
• Strictly comply with the background check requirements of the Fair Credit Reporting Act.
In addition, federal agencies should be made subject to stricter regulation where their own hiring policies are concerned.  Specifically, a Presidential Memorandum should direct federal agencies "to correct the prejudicial aspects of the hiring standards and procedures regulating criminal background checks of applicants for federal employment," and "embrace the role of a model employer."  The report suggests that the appeal and waiver procedural protections mandated by the Maritime Transportation Security Act's port-worker background check program, whose adoption NELP was instrumental in securing in the months after 9/11 and whose administration by the Transportation Security Administration NELP has monitored ever since, could be a model for federal agencies' own employment policies and practices.  Specifically, the Presidential Memorandum should include the following key components:
• The Office of Personnel Management (OPM) should revise the federal "suitability" regulations to comply fully with the protections of Title VII of the Civil Rights Act of 1964. Instead of the discretion now allowed to consider the age of the offense, evidence of rehabilitation, and other mitigating factors, the agencies should be required to do so;
• To promote greater transparency and accountability, all federal agencies should report their suitability criteria to OPM and verify their compliance with the EEOC guidelines. Agencies should also report the appeal procedures that apply to each of the distinct categories of workers, including federal contract workers. Based on the information collected, OPM should issue a report to the president evaluating the findings and making recommendations for federal agency reform;
• OPM should eliminate the criminal history question from the "Declaration for Federal Employment" form, and federal agencies should strictly follow the OPM standard policy that they postpone the background check until the end of the hiring process;
• All federal agencies should be directed to evaluate the "collateral consequences" of federally mandated criminal background checks for employment;
• Federal agencies should adopt the appeal and waiver procedures modeled on the Maritime Transportation Security Act's port-worker background check program to all federal agency licensing and employment certification mandates;
• The FBI should be directed to comply with existing regulations that preclude the reporting of non-serious offenses and to take additional steps to clean up the FBI background checks for employment, which severely prejudice the employment prospects of people of color;
• The Consumer Financial Protection Bureau should publish regulations addressing the numerous routine violations of the Fair Credit Reporting Act by the background screening industry and employers, including the erroneous reporting of expunged and sealed cases;
• Federal agencies should prepare options to require "targeted hiring" of people with criminal records on federally-funded projects and provide additional funding for "transitional jobs" that serve the needs of people who have been recently released from incarceration;
• Federal agencies should actively promote and enforce the new federal civil rights guidances that strictly regulate the use of criminal history information by private – and public – sector employers and federally funded workforce programs.
The bold reform agenda recommended by the NELP report seems a lot to expect of this Administration in its waning months.  However, we note that one person who has indicated an interest in assuming the presidency in 2017 already has a track record of implementing such a program, albeit on a somewhat smaller scale.
In 2006 Governor Jeb Bush issued Executive Order No. 06-89, based on the report of a task force he had established, which directed each agency in the State of Florida 1) to conduct a comprehensive inventory of their employment disqualifications affecting people with convictions; 2) to report to him the reasons for any automatic disqualifications and any available procedures for waiver; 3) to eliminate or modify such disqualifications that are not tailored to protect the public safety; and  4) to create case-by-case review mechanisms to provide individuals the opportunity to make a showing of their rehabilitation and their qualifications for employment.  Governor Bush asked his executive agencies to "assume a leadership role in providing employment opportunities to ex-offenders by reviewing their employment policies and practices and identifying barriers to employment that can safely be removed to enable ex-offenders to demonstrate their rehabilitation."  He also encouraged other public entities and private employers, "to the extent they are able, to take similar actions to review their own employment policies and provide employment opportunities to individuals with criminal records."
Might federal fair hiring become an issue in the coming presidential campaign?