On April 22 Vermont became the 16th state to remove the question about criminal record from most state employment applications.   By Executive Order of Governor Peter Shumlin, people applying for most state jobs will not be required to undergo a background check until after they have been deemed qualified and offered an interview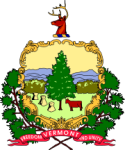 .      
"When we hire in-state, the first question will not be whether you've been convicted or arrested," Shumlin said. "We will hold that question until the interview and give you a chance to qualify for the job for which you've applied."
About 8 percent of people seeking Vermont state jobs checked the criminal history box last year, according to the state Human Resources Commission.   Certain sensitive and law enforcement positions are excepted.