This post is a part of CCRC's Fair Chance Lending Project (FCLP), and was prepared by students from Yale Law School's Community Economic Development Clinic, which is working with CCRC on the project. The FCLP promotes greater access to government-sponsored loans to justice-impacted small business owners and managers, particularly within the Small Business Administration loan guarantee programs. The post builds on briefing materials originally prepared by CCRC staff, including its former intern Jack Keating.
Applying for a USDA Loan with a Criminal Record
The United States Department of Agriculture offers a selection of guaranteed loan programs for farms and other small businesses in rural communities. While these USDA loan programs are broadly analogous to the Small Business Administration's business loan guarantee programs, their eligibility requirements differ in at least one significant way: the USDA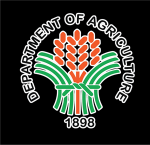 imposes no general criminal record restrictions on loan eligibility for justice-impacted individuals who own or manage small businesses. Instead, USDA imposes only narrow record-based restrictions that are specifically required by statute, and that are likely to apply to very few loan applicants. Because applicants for SBA loans are more likely to be racial or ethnic minorities than applicants for the USDA's financial products, the disparate impact of the SBA's uniquely stringent criminal background requirements is amplified
In this post, we describe the restrictions on lending to justice-impacted individuals within programs administered by the USDA, focusing mainly on the agency's flagship Business & Industry Loan Guarantees Program. CCRC's Fair Chance Lending Project is focused on advocating for changes to SBA lending policies, and we believe that other agencies' practices may provide instructive alternative models that can guide the SBA as it modernizes its rules.  Thus, in a final section we discuss the implications of USDA loan policies for those of the SBA.