Monster and other job sites sued for excluding people with convictions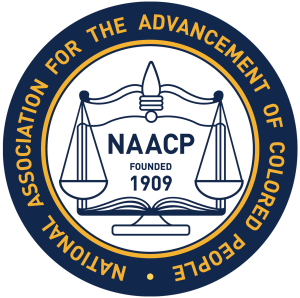 A New York City chapter of the NAACP filed a class action suit last month against a number of employers and prominent online job sites, claiming that job listings explicitly barring applicants with felony convictions violate city and state law. Industry giants Monster, Indeed, and ZipRecruiter are among the defendants. Accompanying the complaint are listings from those sites that seek IT engineers and administrators, exterminators, and couriers, all of which make it clear that those with felony convictions (and in one case even arrests) need not apply.
The suit was brought under the New York City Human Rights Law, which provides a means of enforcing employment discrimination prohibitions in Article 23-A of New York State law. Article 23-A forbids employers from rejecting applicants because of their criminal convictions without first affording them an individualized assessment (unless employment is barred by law).
The suit establishes injury to the NAACP members and the rest of the City's African American community by showing that racial minorities are disproportionately affected by conviction-based employment discrimination:
82. The hundreds of thousands of persons of color who are citizens and residents of the City and for whom NAACP Metropolitan Council advocates have felony convictions disproportionate to their numbers in the overall population, and the racial statistics of persons presently in the criminal justice system indicate this pattern will continue in the immediate future.
83. As of 2013, the New York State prison population was approximately 53,550. Although Blacks make up only approximately 16% of the total New York population, according to the U.S. Census Bureau they make up approximately 53% of the incarcerated population. In New York City alone, in 2012 there were approximately 12,287 inmates in city jails, and 57% of them were Black. Of the individuals incarcerated in New York State, approximately 46% were committed from New York City.
84. As of January 1, 2014, 56% of all people in custody were sentenced as first-time felony offenders. At the same time, each year thousands of persons are released from New York State prisons, and need jobs in order to survive. For example, in 2013 approximately 23,832 persons were released from New York State prisons.
85. This means that job postings that discriminate on the basis of felonies also discriminate on the basis of race and ethnicity
The suit seeks an injunction prohibiting further posting of illegally discriminatory job listings against the named employers and sites, as well as against an unnamed defendant class consisting of "all companies that are 'private employers' within the meaning of the Correction Law and have posted ads on Monster, ZipRecruiter, and/or Indeed for jobs to be performed at least in part in New York City that include a blanket ban based on a felony conviction from June 25, 2012 …."
If the NAACP prevails it will be interesting to see whether the job sites named in the suit implement any broader changes in policy that would affect job-seekers beyond New York City's borders.
You can find the full complaint here.