Vermont becomes the 16th state to ban the box!
On April 22 Vermont became the 16th state to remove the question about criminal record from most state employment applications.   By Executive Order of Governor Peter Shumlin, people applying for most state jobs will not be required to undergo a background check until after they have been deemed qualified and offered an interview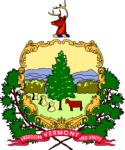 .      
"When we hire in-state, the first question will not be whether you've been convicted or arrested," Shumlin said. "We will hold that question until the interview and give you a chance to qualify for the job for which you've applied."
About 8 percent of people seeking Vermont state jobs checked the criminal history box last year, according to the state Human Resources Commission.   Certain sensitive and law enforcement positions are excepted.
In remarks at a signing ceremony, Shumlin and a key lawmaker said they were "waiting to see" if private employers ought also to be required to postpone inquiry into a job applicant's criminal record.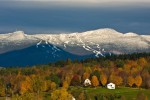 Governor Shumlin also reported that the Vermont legislature is "nearly finished" with a bill to allow more Vermonters to expunge criminal convictions from their records, including for youthful offenses.  Last year Vermont enacted the Uniform Collateral Consequences of Conviction Act, which authorizes courts to relieve mandatory collateral sanctions, and gives employers a measure of protection against liability for negligent hiring.
Important support for the ban-the-box order came from T.J. Donovan, Crittenden County State's Attorney:
This is about reconciliation.  No prosecutor or judge expects a petty larceny or minor theft conviction to keep an offender from ever getting a job again.  Many times we don't consider what that scarlet letter or that conviction is going to do to folks three, five, 10 years down the road.
Some states, including Illinois, Hawaii and New Jersey, have passed laws that prohibit private employers from asking about criminal histories on job applications.  A committee of the Vermont House is is considering a similar bill, and Shumlin said "it's worth a look":
"I would hope that by the state leading by example, that many private employers might adopt the same policy," Shumlin said. "I know that's happening in other states around the country."

"The state's experience with this with state workers will help inform our process as we move forward with it in the future," said Rep. Helen Head, D-South Burlington, chairwoman of the House labor committee.