President plans "aggressive" use of pardon power to commute drug sentences but perhaps not to relieve collateral consequences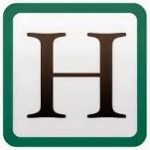 For the third time in six weeks, President Obama has spoken on the record about his intention to make more "aggressive" use of his pardon power in the final months of his term to commute long drug sentences.   It appears he really means it — and the only thing that may stop him from setting a modern record (perhaps even more impressive than the drug commutations of John Kennedy and Lyndon Johnson) is the pace of recommendations coming from the Justice Department via Clemency Project 2014.  (Comments on his other recent statements are here and here.)
Hopefully the President will grant more full pardons as well, though his comments on that score have been less encouraging.
When the President was confronted about his "slow rate" of pardoning by an interviewer from the Huffington Post, he attributed this to the fact that most of the recommendations coming from the Justice Department in his first year in office were from "older individuals" convicted of "small-time crimes from long ago," who were simply seeking to regain their firearms rights.  He said he had wanted to deal with the "broader" criminal justice problem represented by long drug sentences, and so he took steps last year to "revamp" the Justice Department's pardon office (mainly by replacing its Bush-era manager) so that "we are now getting more representative applicants."  The first fruits of that new aggressive use of the power were the eight commutations granted last December.
But it is important to correct the record on one matter:  President Obama's record of commuting prison sentences has not been "slow" at all, at least not in the past 18 months. Indeed, it compares favorably with that of his four immediate predecessors: to date he has granted 21 commutations, whereas the two President Bushes granted a total of 14 commutations between them, President Reagan granted only 13 in eight years, and President Clinton had granted only three commutations after six years in office.  (President Clinton granted another 58 commutations in his last two years, but by-passing the Justice Department's established process in most of these cases.)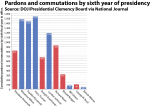 Where the President lags behind is in granting full pardons: he has not only granted fewer in absolute numbers but his ratio of favorable to unfavorable actions is the lowest of any full-term president in our Nation's history.  There are more than 800 applications for full pardon currently pending in the Justice Department, and many of these are likely just as deserving as Albert Stork, whose case was profiled on this website in December.  See "A Pardon celebrates the life of a public defender," December 29, 2014.
So while we commend the President's intention to tackle the problem of reducing lengthy mandatory drug sentences, and wish both him and the Justice Department the best in processing the 35,000 applications that have reportedly been filed, we hope the Justice Department will also help the President pick up the pace in granting full pardons.  Given the disabling effect of a criminal record for people who have fully served their sentences, and the absence of any alternative relief mechanism to help federal offenders overcome collateral consequences and the stigma of conviction, it would be a shame if the revamped Office of the Pardon Attorney neglected this historically very important aspect of the clemency caseload because it didn't think the President was interested.