SBA to relax some rules on loans to people with a record, but most left in place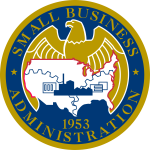 In December 2014, Amy Solomon, Senior Advisor to the Assistant Attorney General for the Office of Justice Programs in the Justice Department, testified before the U.S. Senate Addiction Forum about the review of collateral consequences federal agencies had been conducting under the auspices of the Federal Reentry Council.  She reported that most of the agencies participating in the review had concluded their collateral consequences were "appropriately tailored for their purposes."  However, she also reported that Small Business Administration (SBA) had proposed amendments to its regulations to allow people on probation or parole to qualify for loans from its microloan program.  (The change, proposed almost a year ago, has still not become final.)
We decided to take a look at the SBA's proposed rule change, and at the SBA regulatory scheme more generally, to see how having a criminal record affects small business eligibility for government-backed loans.
Current SBA regulations 
The SBA guarantees against default certain loans made to small businesses by qualified private lenders under three different programs: general small business loans under the 7(a) program, real estate and equipment loans under the 504 program, and the microloan program.  The cap on 7(a) and 504 loans is $5 million, while the cap on microloans is $50,000.  Qualification standards differ under the three programs, but a core set of eligibility standards at 13 CFR § 120.110 applies to all of them.
The core eligibility standards in § 120.110 do not generally bar loans to people with a criminal record (though the required "statement of personal history" asks applicants if they have ever been convicted of any criminal offense other than a minor vehicle violation, and advises that a conviction will not "necessarily" be disqualifying). However, people who are in prison, on probation or on parole, or who have criminal charges pending, are absolutely barred from obtaining a loan under any of the SBA programs.
In addition, if an applicant employs individuals who are still under sentence, this may also result in ineligibility, since the SBA will not make a loan to any business with an ineligible "associate."  An "associate" is any officer, director, owner of more than 20 percent of the equity, or a "key employee."  A key employee is defined as one with "critical influence in or substantive control over the operations or management" of the business. See 13 CFR § 121.103 (g).  Accordingly, the SBA regulations don't just render probationers and parolees ineligible to receive loans under the programs; they also make them ineligible for employment in significant management or operations positions in any business funded by SBA loans. The SBA restrictions on probationers and parolees are not mandated by or specifically authorized by its governing statutes.  
The current eligibility restrictions pose a signficant barrier to reentry and integration, and affect a significant portion of the population. In 2013, 4.8 million Americans were serving probationary sentences or on parole (which in some jurisdictions can last many years). Because employment opportunities for this population are already limited, they frequently decide to open their own business. The SBA regulations effectively make it difficult for anyone still under supervision to make opportunities for themselves and create jobs for others.
The number of business and employment opportunities limited by the SBA regulations is not insignificant:  In 2014 alone, the SBA made over 12,000 loans to small businesses under the 7(a) and 504 programs. A large number of businesses are dependent on SBA loans, which means a large number of closed doors for people currently serving a sentence. Importantly, it also means that a good number of people stand to lose their jobs if they are convicted and sentenced to probation while working in a key position for an employer dependent on SBA loans.
The proposed rule change 
The change in the SBA regulations would, for the first time, allow probationers and parolees to qualify for the relatively small-dollar loans available under the microloan program. Equally important, it would allow them to serve in key management or operational positions in businesses supported by microloans. The change is specifically intended to reduce returns to prison by enabling individuals who tend to have difficulty finding steady employment to start their own businesses. See 79 FR 14617, proposing to amend 13 C.F.R. § 120.707(a). Individuals under supervision for crimes involving fraud or dishonesty would remain ineligible under the microloan program, and a person convicted of an offense against children would be ineligible for a loan to a non-profit child care center.
This change will be good news for many.  But it seems unnecessarily conservative, considering the SBA's asserted interest in encouraging reentry and rehabilitation. If expanding employment options for persons under sentence is something the SBA truly wants to do, it needs to look beyond its microloan program to relax the restrictions applicable to employees as well as borrowers under the SBA's larger 7(a) and 504 loan programs.  Businesses supported by those larger loans are more likely to provide high-level employment opportunities than those supported by smaller microloans.  They are also more likely to have internal controls in place to guard against fraud or malfeasance, giving confidence to lenders.
Moreover, the current SBA regulations are anomalous in imposing no bar to those convicted of serious financial crimes who have completed their sentences, while restricting those on supervision for what might be a minor offense with no adverse implications for business dealings.  It is hard to see how barring a person serving probation for a reckless driving conviction, for example, protects the SBA or the public.
Perhaps one practical reason for restricting loans those under sentence has more to do with business calculus than with fear of criminality: Probationers and parolees who violate the terms of their supervision are subject to incarceration, and people who are incarcerated are likely to have a tough time paying back their SBA-guaranteed loans. Those who have already been released from supervision, even those convicted of serious financial crimes, don't pose such a specific risk.  But if this may be a reasonable justification for barring borrowers on supervision, there are no similar business reasons for holding their employees to the same standards.
Conclusion
The changes to the regulations proposed by the SBA would allow certain probationers and parolees to qualify for microloans for the first time, but would leave in place substantial restrictions for people under sentence in other SBA loan programs.  If the SBA is concerned about encouraging reentry, then it needs to go further than simply expanding borrower eligibility under its microloan program.  While giving probationers and parolees access to microloans -– and to employment with microloan borrowers — will certainly allow some to reestablish themselves as productive citizens, the real employment opportunities are with businesses funded under the larger 7(a) and 504 programs, for which probationers and parolees would remain absolutely barred. These businesses are also likely to be better protected against employee fraud or malfeasance.  It is hard, therefore, not to see the proposed rule as a token gesture rather than a broad effort to open opportunities for those under supervision in the community.
At the same time, it is encouraging to see that reentry is an issue that at least one federal agency is giving thought to.  Perhaps other federal agencies will follow suit.