A tale of two (or three) pardoners from Illinois
Illinois Governor Pat Quinn spent his first and last days in office considering pardons.  On April 10, 2009, referring to the hundreds of cases left untouched by his impeached predecessor Rod Blagojevich, he declared that "Justice delayed is justice denied," and promised that "My administration is fully-committed to erasing this shameful log jam of cases in a methodical manner and with all deliberate speed."
Quinn was as good as his word.  His interest in erasing the pardon backlog never flagged, even during his two reelection campaigns.  By the time he left office earlier this week, he had acted on more than 5,000 pardon applications and granted full pardons to 1,789 people, more than any other Illinois governor in history.  In his final week he also pardoned a man found innocent by the courts, making him eligible for compensation from the state, and commuted a number of prison sentences, freeing two men whose guilt had been drawn into question.
Far from being critical, the press was full of praise for his courage and compassion.  It was a fitting way to ring the curtain down on a tenure that saw the pardon power restored to a respectable and fully operational role in the Illinois criminal justice system.
Governor Quinn told the Tribune that he had tried throughout his time in office to rectify his predecessor's indifference toward clemency requests: "there are a lot of cases where people made mistakes in their youth . . . and they shouldn't have to suffer the rest of their life with the repercussions for jobs, for scholarships, for just their peace of mind. I understand that." After the word got out that Quinn was interested in granting pardons, the rate of application increased, so that on his final day there were still 2,000 applications in the pipeline.  But all in all it was a record to marvel at.
A majority of Quinn's pardons involved non-violent crimes such as drug possession and theft, and came to his desk with a recommendation from the Illinois Prisoner Review Board. The PRB holds public hearings four times a year at which pardon applicants make their case for relief, and then makes confidential recommendations to the governor.  I have some familiarity with that process and those who manage it, and can attest to its accessibility, productivity, and integrity.  The PRB served Pat Quinn well, and it will serve his successor well.
President Obama's pardoning record presents quite a contrast.  So does the administrative apparatus that supports it, and the public reaction to his use of the power to date.  In six years he has granted only 64 full pardons, and denied 1,629 pardon applications.  (He has also granted 20 requests for commutation of sentence, and denied 7,378 requests.)   This puts his favorable pardon grant rate at 4% (Quinn's was 37%.)  He has made fewer pardon grants and denied more applications than either of his two predecessors at this point in their tenures:  President Bush had granted 113 pardons (about 10% of those acted on) and President Clinton had granted 108 (about 20%).  Indeed, President Obama's grant rate is presently the lowest since the Justice Department began keeping clemency statistics 1881.  Of course this can still change, since there are more than 800 pardon applications currently pending for consideration — although, predictably, the rate of application has dropped off in the last year since potential applicants are discouraged from making the effort in light of the unlikelihood of success.
If their pardon grant rates reflect the importance each man places on giving those who have served their sentences a second chance, Quinn and Obama could not be more different. The only way in which their pardoning is similar is that they both seem to favor non-violent drug and theft cases.
Governor Quinn has gotten a lot of public credit for his pardoning, including for the risky grants made in his final days.  In many respects, his approach to using his constitutional power resembles that of another Illinois politician, one who served long ago and on a national stage.  Abraham Lincoln's pardons are the stuff of legend.  Indeed, he was so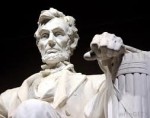 susceptible to supplications for mercy that his attorney general Edward Bates felt it necessary to interpose himself between his boss and those seeking presidential favor. (Thus began the system for administering the president's power that is still with us today — though it is now far less accessible and reliable than it was for its first hundred years, and considerably less so than the Illinois process that protected Governor Quinn so well.)
Let us hope that Illinois's new Governor Rauner has heard the public applause for his predecessor's record of pardoning, and that he will want to continue the practice of issuing grants at regular intervals throughout the year.  Perhaps President Obama has been listening too, though he does not have the benefit of a transparent and accountable administrative process to encourage him.  And, with a few conspicuous exceptions, no one has publicly held him to account.  In light of the President's stated interest in considering prisoner petitions, at this point it is entirely possible that for the first time in almost a century there will be more sentence commutations issued by a president than post-sentence pardons.