California enacts sweeping fair employment law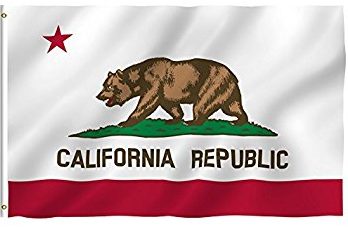 On October 14, California Governor Jerry Brown signed into law AB 1008, the California Fair Chance Act, a bill we covered upon its passage in the legislature last month.  The Act extends a new "ban-the-box" requirement to private as well as public employers, and makes failure to comply an "unlawful employment practice" subject to enforcement under the state's Fair Employment and Housing Act (FEHA).  The new law also broadens FEHA enforcement to cover an employer's consideration of certain criminal records in the hiring process.  When the new law takes effect on January 1, 2018, California will become only the fourth state in the Nation to provide the full protections of its fair employment law to individuals with a criminal record. (New York, Wisconsin and Hawaii are the others.)
The Fair Chance Act broadens existing California law in a number of important ways.
1.  Presently, covered public employers must delay a criminal background check until they have determines an applicant "meets the minimum employment qualifications for the position."  The new law moves the bar to the point a conditional offer of employment has been made, and extends it to private employers as well.
2.  Existing California law already prohibits consideration of non-conviction records in connection with applications for employment, including records of convictions that have been dismissed or set-aside.  Under the new law, this prohibition will become administratively enforceable under FEHA.  Background screening companies will be prohibited from reporting the same information insofar as they are acting as agents for a covered employer "while conducting a conviction history background check in connection with any application for employment."
3.  As to conviction records, the new law provides that an employer may reject an applicant based in whole or in part on conviction information only after making "an individualized assessment of whether the applicant's conviction history has a direct and adverse relationship with the specific duties of the job that justify denying the applicant the position."  In making that individualized assessment, an employer must consider: (i) the nature and gravity of the offense or conduct; (ii) the time that has passed since the offense or conduct and completion of the sentence; and (iii) the nature of the job held or sought.
4.  Employers that make a preliminary decision to reject an applicant based on a conviction record must provide the applicant written notification of the decision, identify the disqualifying conviction, and include a copy of any criminal history report used by the employer.  Other procedural protections apply thereafter.
A detailed analysis of the Fair Chance Act, and its interaction with other state laws relating to consideration of conviction records, is available in the California profile in the Restoration of Rights Project.
The law's enactment was made possible with strong support from the advocacy community, including the National Employment Law Project, the Time for Change Foundation, and Legal Services for Prisoners with Children.  Those groups released a joint press release yesterday highlighting the significance of its ban-the-box provisions.