New report: 50-state guide to expungement and restoration of rights
CCRC is pleased to announce the publication of its 50-state guide
to expungement and restoration of rights: "Forgiving and Forgetting in American Justice." This report catalogues and analyzes the various provisions for relief from the collateral consequences of conviction that are now operating in each state, including judicial record-sealing and certificates of relief, executive pardon, and administrative.  Its goal is to facilitate a national conversation about how those who have a criminal record may best regain their legal rights and social status.
Given the millions of Americans who have a criminal record, and the proliferation of laws and policies excluding them from a wide range of opportunities and benefits, there is a critical need for reliable and accessible relief provisions to maximize the chances that these individuals can live productive and law-abiding lives after completion of their court-imposed sentences. Whatever their form, relief provisions must reckon with the easy availability of criminal records, and the pervasive discrimination that frustrates the rehabilitative goals of the justice system.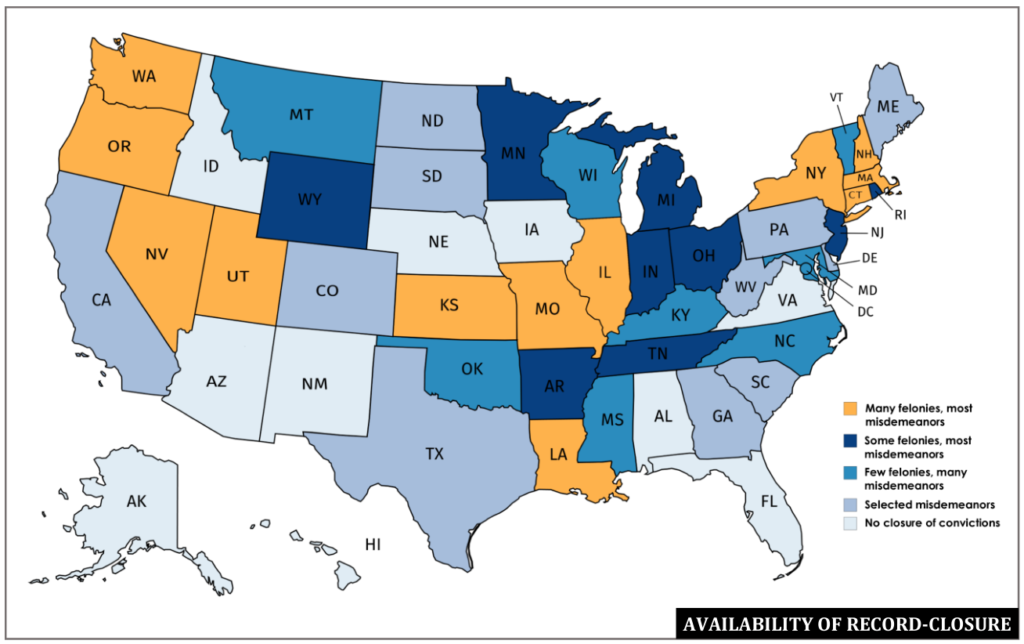 It is not the report's purpose to recommend any specific approach to relief.  Rather, our goal is simply to survey the present legal landscape for the benefit of the policy discussions now underway in legislatures across the country.  We are mindful of the fact that very little empirical research has been done to measure outcomes of the various schemes described, many of which are still in their infancy.  It is therefore hard to say with any degree of certainty which approach works best to reintegrate individuals with a record into their communities. At the same time, we hope that our description of state relief mechanisms will inform the work of lawyers and other advocates currently working to assist affected individuals in dealing with the lingering burdens imposed by an adverse encounter with the justice system.
The title of the report provides a framework for analyzing different types of relief provisions.  For most of our history, executive pardon constituted the principal way that persons convicted of a felony could "pay their debt to society" and regain their rights as citizens. This traditional symbol of official forgiveness was considered ineffective by mid-20th century reformers, who sought to shift responsibility for restoration to the courts. The reforms they proposed took two quite different approaches: One authorized judges to limit public access to an individual's record through expungement or sealing, and the other assigned judges something akin to the executive's pardoning role, through deferred dispositions and certificates of relief. These two approaches to restoration have existed side by side for more than half a century and have never been fully reconciled.
Today, with a new focus on reentry and rehabilitation, policy-makers are again debating whether it is more effective to forgive a person's past crimes (through pardon or judicial dispensation) or to forget them (through record-sealing or expungement). Despite technological advances and now-pervasive background-checking practices, many states have continued to endorse the forgetting approach, at least for less serious offenses and records not resulting in conviction. At the same time, national law reform organizations have proposed more transparent judicial forgiving or dispensing mechanisms. While the analytical model of "forgiving v. forgetting" is necessarily imperfect given the wide variety of relief provisions operating in the states, it seems to capture the basic distinction between an approach that would mitigate or avoid the adverse consequences of past crimes, and an approach that would limit access to information about those crimes.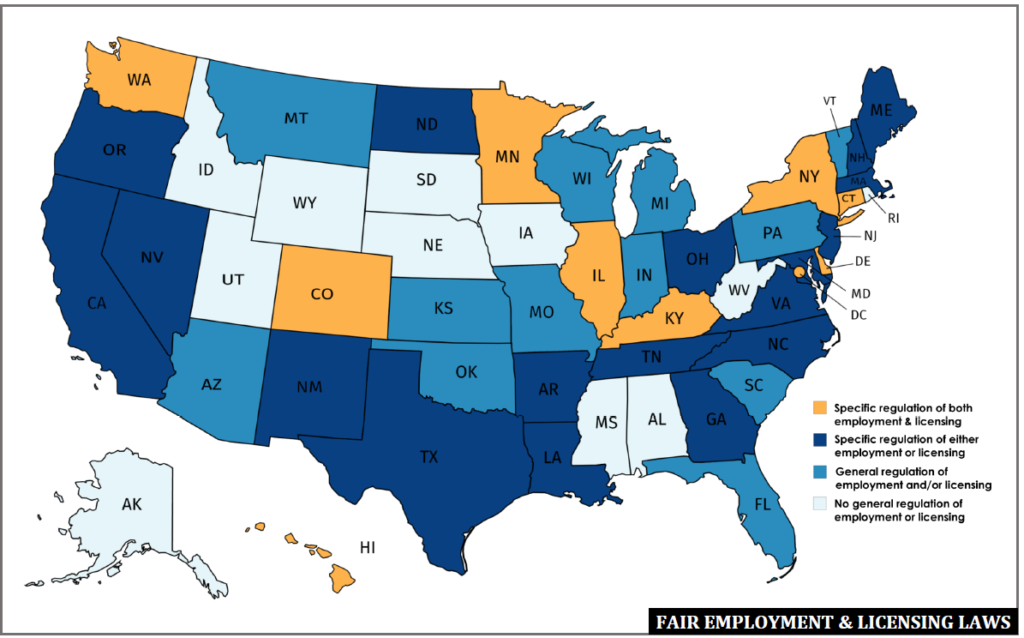 The report organizes relief provisions into six categories: executive pardon, judicial record-closing, deferred adjudication, certificates of relief, fair employment and licensing laws, and restoration of voting rights. The judgments made about the availability of each form of relief, reflected in color-coded maps, are in many cases necessarily subjective, and we have done our best to explain our approach in each case.
More detailed information about different forms of relief is available from the state-by-state summaries that are the heart of the report. Citations to relevant laws and comparisons of the laws of each state are included in the 50-state charts in Appendices A & B. Up-to-date summaries and charts are available from the Restoration of Rights Project, which additionally includes in-depth discussions of the law and policy in its state-by-state "profiles." This information is updated by the authors on a real-time basis, and we expect to republish this report from time to time when warranted by changes in the law.