Housing restrictions across the country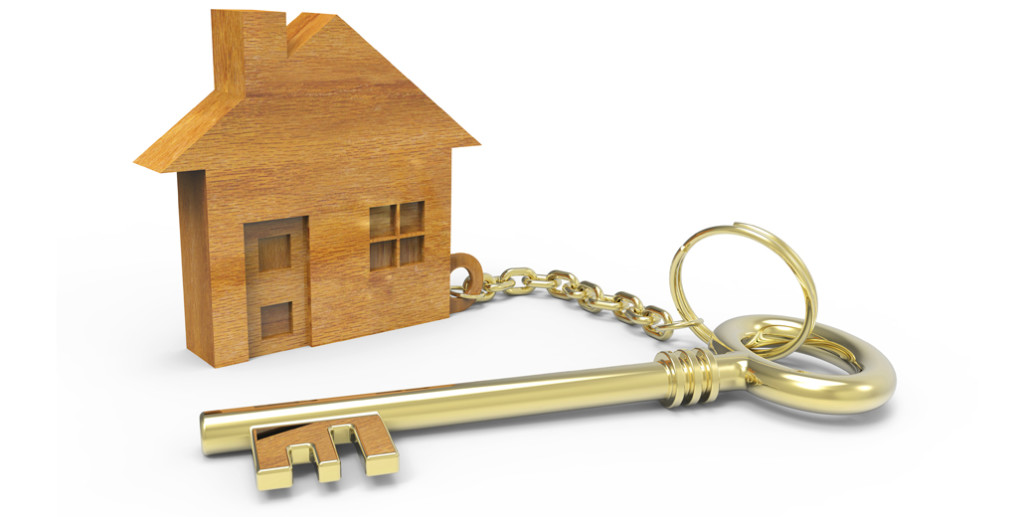 The revolving door between prison and homelessness is an unfortunate and well-documented feature of our criminal justice system. But it is not just those returning from prison who are at risk. Even a conviction for a relatively minor offense – and, in some instances, simply being charged with one – can result in a lifetime of housing insecurity, both for individuals and their families.  These problems are the focus of an excellent new report from the National HIRE Network that examines criminal record-based housing restrictions across the country and describes what is being done by a few jurisdictions and the federal government to put the brakes on the cycle of conviction, homelessness, and recidivism.
Although record-based housing restrictions are implemented by both private and public housing providers, it is public housing restrictions that pose the biggest risk to individuals with criminal records since their statistically lower income makes them more likely to rely on federal subsidies for housing. Attached to those subsidies are a number of federally-mandated restrictions, including a permanent and automatic ban for anyone convicted of producing methamphetamine in public housing or of a sex offense requiring lifetime registration, and permissible eviction followed by a three-year bar (that may be reduced) for drug-related criminal activity.
But, as the report discusses, those federal restrictions are just the beginning. Federal law explicitly permits subsidized housing providers to reject applicants if a household member has engaged in criminal activity that is violent, drug-related, or that "would adversely affect the health, safety, or right to peaceful enjoyment of the premises" and that was committed within a "reasonable time" before applying. That loose standard gives providers enormous discretion to determine who gets in and who gets shut out:
[T]here is no current guidance in the law about how much time is considered "reasonable." As a result, these housing decision makers often have very long "lookback" periods that have the effect of excluding hundreds, if not thousands of applicants in need. For example, in a Section 8 housing project in Alexandria, Virginia, applicants can be rejected on the basis of seven-year-old convictions for shoplifting, public intoxication, bouncing a check and a wide variety of other crimes.
Because of that discretion, there exists a vast national patchwork of screening criteria. Provider policies vary tremendously as to which crimes are considered, which crimes are automatically disqualifying, which members of a household are screened, and whether waivers or appeals from adverse determinations are available.
The report looks closely at the criteria and procedures implemented by Public Housing Authorities (PHAs) responsible for administering subsidized housing in Atlanta, Baltimore, New York, and three other metropolitan areas with significant homeless populations. Although screening criteria is more second chance-friendly in some of those areas than others, the criteria implemented in each city go significantly beyond what is required by federal law. While Columbus, Ohio considers only the felony and drug distribution/manufacturing convictions of household members over 18, Baltimore considers all criminal activity of household members over 13 and may impose a three-year ban for felonies and an 18-month ban for misdemeanors. 
The challenges can be even greater for those who are ineligible for subsidized housing. Short of violating federal anti-discrimination laws, private housing providers have nearly unlimited discretion over who to accept and deny. And with criminal records readily available online, private landlords are far more likely to exclude applicants with criminal histories, even minor ones. What is most troubling, though, is that state and local laws and policies often exacerbate the problem by requiring or encouraging private providers to screen out individuals with records:
In Illinois alone, according to the Sargent Shriver National Poverty Law Center, more than 100 cities and towns have such ordinances. They "typically require landlords to participate in a crime-free housing training program offered by the municipal government, either as a condition of receiving the landlord license or as a free-standing obligation. Some ordinances require landlords to perform criminal background checks on prospective tenants. Typically, these ordinances don't identify the criteria that landlords should use in screening the criminal backgrounds of applicants."
And although municipalities are often free to limit housing options, they may not have the same liberty when it comes to expanding them. When Madison, Wisconsin enacted an ordinance prohibiting landlords from rejecting individuals with criminal records not substantially related to tenancy, the state legislature swiftly overruled the ordinance by enacting a law prohibiting localities from restricting the ability of landlords to consider criminal records.
But the news is not all bad. The report describes a number of recent efforts that jurisdictions have made to expand access to housing for those with criminal records. The most significant of these is the guidance issued this past April by the federal Department of Housing and Urban Development (HUD), which cautions that blanket denials of applicants with criminal records are likely to run afoul of Title VII of the Civil Rights Act. (See our coverage here.)
Many state and local governments are choosing to go even further.  Earlier this year, New York's governor issued a guidance prohibiting subsidized housing providers from rejecting applicants solely because of their criminal records.  Also this year, New Orleans' PHA did away with all automatic rejection criteria that went beyond the federally-mandated requirements, and implemented a review process for individuals with more serious records.  Meanwhile, recently-enacted ban-the-box ordinances in San Francisco and Newark prohibit any housing provider from asking about criminal history until after an initial application is reviewed.  Those ordinances also significantly limit the types of criminal records that landlords can inquire about or consider.
Narrower approaches are being taken in a number of other jurisdictions. These include modest public housing set-asides for justice-involved individuals; limits on landlord liability for negligent renting; and family-reunification programs that allow formerly incarcerated individuals to immediately return to public housing occupied by their family so long as certain conditions are met.
These are just a few of the many reforms documented in the report, but, as encouraging as they are, the report concludes that there is much more to be done.  And given the federal government's enormous influence over the public and, to a lesser extent, private housing sectors, it must take the lead:
Although significant attention has been given to challenges faced by justice-involved individuals in housing, there are still many federal public policies that could be adapted to further support family reunification and stability. Congress and HUD could significantly reduce homelessness by taking steps to eliminate barriers to public and federally-assisted housing. For example:

• Limit how far back in time a conviction matters: Public housing authorities and landlords should limit the look back for a person's criminal record.

•Limit the types of criminal records that matter: Public housing authorities and landlords should be barred from considering non-conviction records or sealed or expunged records. Only convictions relevant to the safety of tenants and property should be considered.

•Create housing opportunities: Governments should set aside publicly funded housing for people with criminal records and their families. Governments should offer supportive housing as part of reentry.

•Give people a second chance: No criminal conviction should result in a permanent exclusion from any type of housing. Housing authorities and landlords should be required to consider evidence of rehabilitation.
You can find the National HIRE Network's report, "Helping Moms, Dads, and Kids Come Home: Eliminating Barriers to Housing for People with Criminal Records," here.
Our coverage of the new HUD guidance and its enforcement can be found here and here.