Will Prez Obama make federal contractors ban the box? [Update: Not now.]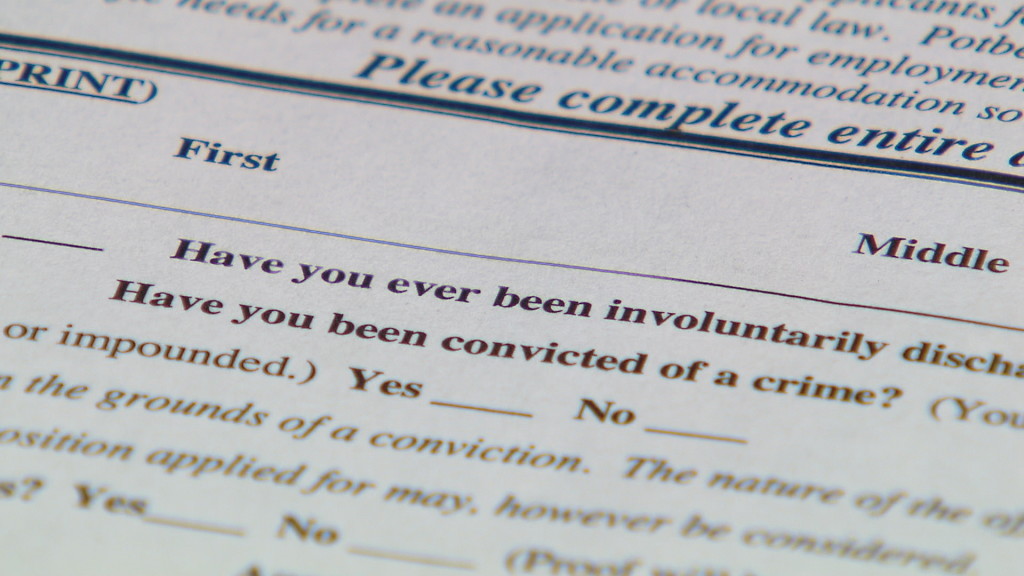 Updated April 29:
According to comments late this week from senior White House adviser Valerie Jarrett, the President remains inclined to defer to Congress when it comes to making federal contractors ban the box:
Asked whether there was consideration of whether to take action to require federal contractors to "ban the box," Jarrett said, "The president has supported federal legislation that would ban the box for federal contractors. He thinks that's the best approach."
The legislation in question appears to have stalled, as noted by its sponsor Rep. Elijah Cummings.  (In a tweet, Jarrett pointed advocates to a 2013 directive of the Office of Federal Contract Compliance reminding contractors of their obligation to comply with the EEOC guidance on criminal records.)
On the other hand, on Friday the administration made good on its November promise to require federal agencies to ban the box, when OPM announced a proposed rule requiring federal agencies to postpone inquiry into an applicant's criminal record until after a conditional offer of employment has been made.
Also, marking the end of National Reentry Week, the President formally established the Federal Interagency Reentry Council, a Cabinet-level working group dedicated to "the rehabilitation and reintegration of individuals returning to their communities from prisons and jails."  Originally convened by the Attorney General in 2011, the President's action ensures that the Council will continue past the end of his Administration.
Original post from April 26:
As the White House inaugural National Reentry Week begins, advocacy organizations and Members of Congress are again calling on President Obama to use his executive authority to "ban the box" in federal contractor hiring, just as he announced he would do in federal agency hiring last November.
The call comes on the heels of a number of steps the Obama Administration has taken to improve the employment prospects of those with criminal histories, including the creation of the Fair Chance Business Pledge earlier this month.  Last fall, the President announced a number of additional reentry initiatives, including establishment of a Clean Slate Clearinghouse.  The President's overall record on second-chance issues has been commendable, but he will have to move quickly to maximize his administration's impact before the end of his term.
The 170,000 federal contractors employ a full 25% of the nation's workforce, and all of them are subject to Executive regulation via the terms of their contracts.  As such, the President has significant authority to regulate private sector hiring policies.  He also has an efficient means of enforcing those regulations through termination of contracts with noncompliant employers.  To date, however, the President has deferred to Congress where regulation of contractors is concerned, urging it to pass the Fair Chance Act which would extend a ban-the-box policy to contractors by statute.
But since that announcement, the Fair Chance Act has languished in committee, and it seems increasingly unlikely that a policy that applies to contractors will become a reality before the end of the President's term unless the President implements it himself.  Last Wednesday, Representative Elijah Cummings (D-MD), the Act's sponsor, acknowledged its dim prospects in urging the President not to wait for Congress.  In an open letter, joined by 21 other Members, he wrote:
On November 2, 2015, you also explained that "Congress should pass legislation that builds on today's announcement. "  We agree, and have been working diligently with our colleagues in Congress to advance the Fair Chance Act (H.R. 3470), which would extend ban the box policies to all three branches of the federal government and prime federal contractors. However, without a clear path forward for the legislation, we are respectfully calling upon you to drive these issues forward with executive action.
Yesterday, a coalition of 136 advocacy organizations (including the CCRC) led by the National Employment Law Project (NELP) wrote to the President urging him to extend fair chance hiring policies to federal contractors.
As the NELP letter points out, the additional burden on many large federal contractors would be slight since they are already subject to ban-the-box laws at the state level:
[B]ecause most of the nation's largest federal contractors operate across state lines, they are already subject to multiple state and local ban-the-box laws. Indeed, seven states (Hawaii, Illinois, Massachusetts, Minnesota, New Jersey, Oregon, and Rhode Island) and many of the nation's largest cities (including Baltimore, Chicago, New York City, Philadelphia, Seattle, San Francisco, and Washington, D.C.) have fair hiring mandates in place covering private sector employers.1 As a result, roughly 25 percent of the nation's civilian workforce (or over 40 million workers) are employed in a state or locality where private sector employers are obligated to comply with a ban-the-box law. Thus, abundant precedent exists to help pave the way for a federal executive order regulating the nation's private contractors.
Additionally, many large federal contractors have already chosen to adopt ban-the-box policies of their own accord, including Xerox, Google, and Koch Industries/Georgia Pacific.
In his speech announcing the federal agency ban-the-box policy this past November, President Obama said,
Now, a lot of time, [a] record disqualifies you from being a full participant in our society — even if you've already paid your debt to society.  It means millions of Americans have difficulty even getting their foot in the door to try to get a job much less actually hang on to that job.  That's bad for not only those individuals, it's bad for our economy.  It's bad for the communities that desperately need more role models who are gainfully employed.  So we've got to make sure Americans who've paid their debt to society can earn their second chance.
Banning the box in federal contractor hiring would go a long way toward achieving this goal, by giving countless American workers the opportunity to demonstrate their employment qualifications before employers become aware of their criminal histories. But the clock is counting down on the President's chance to make that important change a part of his legacy.
You can read entirety of the Congressional letter here, and the letter from the NELP-led coalition here.
---
Many other states ban-the-box in public hiring, but none of those policies extend to state contractors. ↩