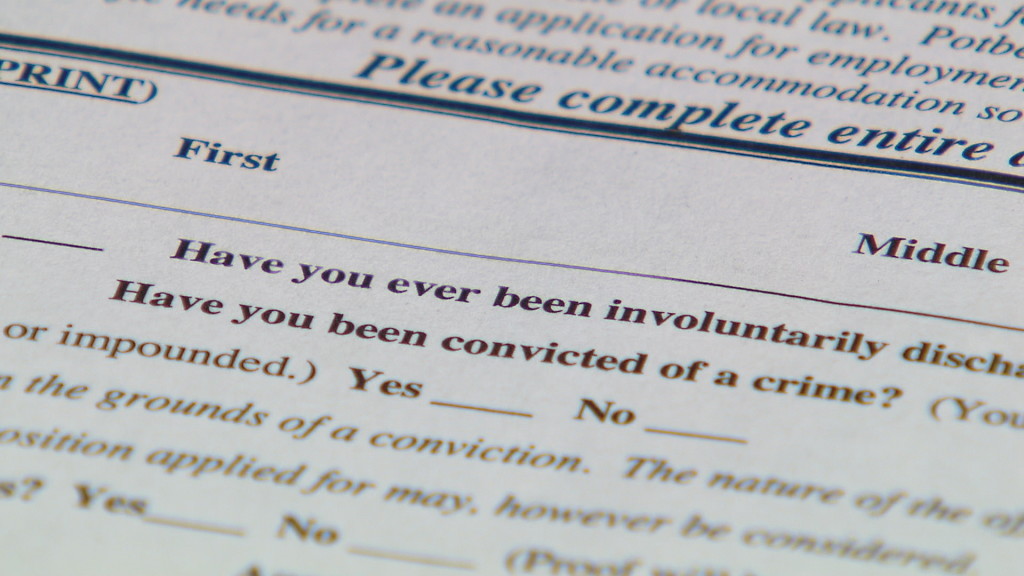 Updated April 29:
According to comments late this week from senior White House adviser Valerie Jarrett, the President remains inclined to defer to Congress when it comes to making federal contractors ban the box:
Asked whether there was consideration of whether to take action to require federal contractors to "ban the box," Jarrett said, "The president has supported federal legislation that would ban the box for federal contractors. He thinks that's the best approach."
The legislation in question appears to have stalled, as noted by its sponsor Rep. Elijah Cummings.  (In a tweet, Jarrett pointed advocates to a 2013 directive of the Office of Federal Contract Compliance reminding contractors of their obligation to comply with the EEOC guidance on criminal records.)
On the other hand, on Friday the administration made good on its November promise to require federal agencies to ban the box, when OPM announced a proposed rule requiring federal agencies to postpone inquiry into an applicant's criminal record until after a conditional offer of employment has been made.
Also, marking the end of National Reentry Week, the President formally established the Federal Interagency Reentry Council, a Cabinet-level working group dedicated to "the rehabilitation and reintegration of individuals returning to their communities from prisons and jails."  Originally convened by the Attorney General in 2011, the President's action ensures that the Council will continue past the end of his Administration.
Original post from April 26:
As the White House inaugural National Reentry Week begins, advocacy organizations and Members of Congress are again calling on President Obama to use his executive authority to "ban the box" in federal contractor hiring, just as he announced he would do in federal agency hiring last November.
The call comes on the heels of a number of steps the Obama Administration has taken to improve the employment prospects of those with criminal histories, including the creation of the Fair Chance Business Pledge earlier this month.  Last fall, the President announced a number of additional reentry initiatives, including establishment of a Clean Slate Clearinghouse.  The President's overall record on second-chance issues has been commendable, but he will have to move quickly to maximize his administration's impact before the end of his term.