Is suspension of driving privileges an effective way to collect unpaid fines?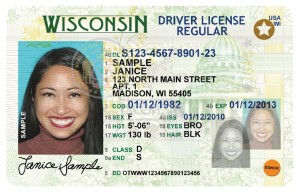 No, according to a recent study of efforts to enforce monetary judgments in a Milwaukee municipal court and to a national organization with expertise in traffic safety. The Justice Initiative Institute reviewed non-criminal, municipal cases from 2008-2013 in which the Milwaukee court had ordered the detention of defendants for not having paid fines.
Not surprisingly, the report shows that most people who fail to pay fines have little if any income (a majority of those detained were unemployed). Therefore, although the prospect of sanctions might encourage payment by a population with greater financial resources, the use of incarceration for non-payment ends up costing the City of Milwaukee more than any additional amount of fines collected.
In addition to imprisonment for non-payment, the municipal court frequently uses suspension of driving privileges as a sanction. This consequence for non-payment is used even for non-traffic offenses, and it can last for two years. Also, because of the fees and procedural steps to reinstate driving privileges, a suspension may result in loss of privileges for much longer than the announced two-year period.
The Milwaukee report cites a national estimate that about 75% of suspended and revoked drivers continue to drive, which results in many of them accumulating additional court cases and fines. Also, although a licensed driver has an incentive to comply with traffic laws (to retain his or her driving privileges), this incentive is arguably diminished when for economic reasons a person has no ability to obtain a license.
The Milwaukee report quotes the conclusion of the American Association of Motor Vehicle Administrators that license suspensions should be focused on highway safety and that their use for unrelated reasons diminishes both public safety and respect for the laws that are designed to promote traffic safety.
You can view the full study at this link.