GAO reports on use of FBI records checks for employment purposes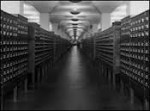 The Government Accountability Office has made public a long-awaited
report
 to Congress on the use of FBI records by state agencies and private companies for employment-related background checks.  The report addresses three questions:
1. To what extent do states conduct FBI criminal history record checks for selected employment sectors and what challenges, if any, do they face in conducting these checks?
2. To what extent have states made progress in improving the completeness of criminal history records and what challenges remain that federal agencies can help mitigate?
3. To what extent do private companies conduct record checks, what benefits do they provide, how are they regulated, and what challenges do they face?
We expect shortly to provide a full analysis of the GAO report.  Suffice it to say at this point that it concludes that there has been some modest progress by states in improving the accuracy and completeness of their records supplied to the FBI over the past half dozen years.  At the same time, authorized requests for FBI record checks from states and private background screening companies have increased exponentially in recent years because of increased demand for checks by employers and others.  For example, there are now more than 2,800 state laws authorizing access to FBI records by public and private employers, licensing agencies, and volunteer organizations. There are in addition numerous federal laws that authorize access for certain types of employment, including employment involving contact with vulnerable populations, national service programs, and private security officers.  Moreover, the report found a general lack of compliance with the requirements of the Fair Credit Reporting Act, by states as well as private background checking companies.