International travel restrictions based on criminal record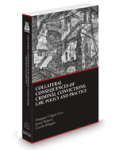 Below is another excerpt from the second edition of Love, Roberts & Klingele, Collateral Consequences of Criminal Conviction: Law, Policy & Practice (West/NACDL, 2d ed. 2015)(forthcoming), this one about restrictions on international travel based on criminal record.  The first section discusses the subject in general terms, while the second section describes restrictions on travel to Canada for individuals with a foreign conviction, and the methods of overcoming these restrictions.  (An earlier post described methods of neutralizing Canadian convictions for purposes of travel to the U.S.)
2:61. International travel restrictions — In general*
A conviction can restrict a U.S. citizen's freedom to travel outside the United States in several ways. First, domestic laws revoke passports for individuals convicted of designated offenses. When a person is convicted of a felony drug offense for conduct that involved international travel, for example, his passport will be revoked under federal law[1]. The revocation period lasts for the full duration of the sentence imposed for the drug offense[2].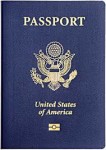 Persons with a felony conviction ordinarily will not qualify for "trusted traveler" programs operated by U.S. Customs and Border Protection, such as the Global Entry program ("expedited clearance for pre-approved, low-risk travelers upon arrival in the United States"), or the NEXUS, SENTRI and FAST programs (pre-cleared personal and commercial travel across the U.S. borders with Canada and Mexico).[3]  All applicants for these programs "undergo a rigorous background check and interview before enrollment."  Ironically, in light of the stated purpose of these programs to expedite international travel, persons who apply and are rejected based on criminal history may find themselves routinely selected for further examination when entering the United States.
Foreign laws may also restrict the travel of individuals convicted in U.S. courts.   Some countries, most notably Canada, prohibit individuals convicted of certain offenses from entry.[4]  However, countries that only require travelers to present their passport for admission generally do not screen for a criminal record.  Canada is a special case, as the Canada Border Services Agency (CBSA) border agents have access to the National Crime Information Center (NCIC) database, using the traveler's passport, which allows them to see any conviction going back to a traveler's 18th birthday.[5]
Other countries do not have immediate access to the NCIC database, which means that this issue only arises if the individual is applying for a visa to visit, work, study, or immigrate.  On visa applications, there is usually a question regarding criminal convictions and arrests, and failure to answer truthfully may have serious consequences.  U.S. citizens may also be asked to present a "certificate of good conduct" or "lack of a criminal record" for a variety of reasons for use abroad including adoption, school attendance, or employment.[6]
Some countries do not automatically exclude individuals with prior convictions from entry but require certain convicted individuals to apply to the country for pre-clearance prior to travel.[7]  Individuals with criminal records who wish to travel internationally should first contact the local U.S. embassy of the nation they wish to visit for up-to-date information about the nation's policies regarding admission.
2:62. International travel restrictions – Canada
Before travelling to Canada, individuals with a criminal history should verify their entry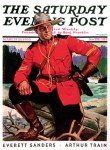 status, since even seemingly minor offenses may render an individual inadmissible to Canada.
The Canadian Immigration and Refugee Protection Act (IRPA)[8] states that a foreign national may be inadmissible on the grounds of criminality if convicted outside of Canada of an offense that, if committed in Canada, would constitute an "indictable offense" under an Act of Parliament.[9]  Thus, simply, any offense committed outside of Canada that would be considered indictable in Canada results in criminal inadmissibility. Any offense that could be treated as either summary or indictable is known as a hybrid offense. Hybrid offenses, a majority of the offenses in the Canadian criminal code, are considered to be indictable offenses for the purposes of Canadian immigration.  Summary offenses do not result in inadmissibility.[10]
A significant part of the application process to overcome inadmissibility is determining the equivalence of foreign offenses with Canadian offenses.  It does not matter how lightly or severely a given crime is treated in the country where it occurred, or whether it is styled as a felony or misdemeanor.  Thus, a misdemeanor under U.S. law may render an individual inadmissible to Canada while someone with a felony conviction may not be inadmissible.[11]  In some cases it is possible to argue non-equivalence or equivalence to a minor offense to circumvent the inadmissibility regulations and allow the individual to enter without applying for permission.
Once the equivalence has been established, it is important to determine the maximum authorized sentence under Canadian law, which will be relevant to determining the cost and likelihood of success when applying for relief from criminal inadmissibility.  Offenses that carry a maximum sentence of 10 years or more under Canadian law are considered serious criminality and relief is more difficult to obtain.  Non-serious criminality is a conviction for an offense with a maximum sentence of less than 10 years. The processing times and fees for applications involving non-serious criminality are less.
When a foreign conviction is determined to be an indictable offense under Canadian law, whether it will render the traveler inadmissible depends on several factors:
How long ago the conviction occurred;
The severity/nature of the offense in Canada;
How many offenses the individual has been convicted of; and
Whether the individual can demonstrate they are unlikely to reoffend.[12]
If travelers can prove that they have not been convicted of an offense that would render them inadmissible because they have received a deferral or conditional discharge or because the offense has been expunged or pardoned, applying for relief is not required.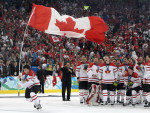 Criminally inadmissible visitors to Canada may petition for a "Criminal Rehabilitation" from the Canadian consulate if at least 5 years have passed since the completion of their sentence, including payment of fines and completion of probation or parole.[13] If granted, such a document overcomes barriers to entry. If fewer than 5 years have passed, an individual with a significant economic or humanitarian & compassionate reason to travel to Canada may request a Temporary Resident Permit (TRP), to temporarily overcome inadmissibility.[14]  An individual who has only one non-serious conviction (conviction for an offense carrying a maximum sentence of less than 10 years under Canadian law) may also be "deemed rehabilitated"[15] if more than 10 years have passed from the completion of all conditions of their sentence (or five years in the case of two or more summary offenses).[16]
Only a lawyer certified by one of the provincial bar associations in Canada, or a certified Canadian immigration consultant, is authorized to represent an individual in a Canadian immigration application, including Criminal Rehabilitation and TRP applications.[17]
* * * * * * * * * * * * * * * *
* The authors wish to thank Marisa Feil of Montreal, Canada, for her contributions to §§ 2:61 and 2:62.
[1] 22 U.S. Code § 2714 (a) http://www.law.cornell.edu/uscode/text/22/2714
[2] 22 U.S. Code 2714 (c).
[3] These programs are described at http://www.cbp.gov/travel/trusted-traveler-programs.
[4] IRPA S.C. 2001, c.27 s.36(2).
[5] http://www.cbsa-asfc.gc.ca/agency-agence/reports-rapports/pia-efvp/atip-aiprp/infosource-eng.html.  See § 2:62.
[6] See http://travel.state.gov/content/passports/english/abroad/legal-matters/criminal-record-check.html.
[7] In the United Kingdom, for example, individuals with criminal records are encouraged to seek entry clearance prior to travel. Clearance will ordinarily be denied for "conviction in any country including the United Kingdom of an offense which, if committed in the United Kingdom, is punishable with imprisonment for a term of twelve months or any greater punishment or, if committed outside the United Kingdom, would be so punishable if the conduct constituting the offense had occurred in the United Kingdom." U.K. Imm. R. 320(18).
[8] IRPA S.C. 2001, c.27 s.36(2)   http://laws-lois.justice.gc.ca/eng/acts/I-2.5/.
[9] Immigration and Refugee Protection Act, SC 2001, c 27, s.36 http://laws-lois.justice.gc.ca/eng/acts/I-2.5/.  Canada does not use the misdemeanor/felony classification system; offenses in Canada are either summary or indictable offenses, depending on the authorized punishment.
[10] Summary offenses under the Canadian Criminal code include Trespassing at Night, Causing a disturbance, or taking a motor vehicle without consent (not Theft of an automobile).  http://www.cic.gc.ca/english/resources/manuals/enf/enf02-eng.pdf
[12] http://www.cba.org/cba/cle/PDF/IMM11_Sedai_ENF14%20%282008-04-21%29.pdf.
[13] IRPA S.C. 2001, c.27 s..36(3).  The application for Criminal Rehabilitation is available with instructions at http://www.cic.gc.ca/english/information/applications/rehabil.asp.
[14] http://www.cic.gc.ca/english/information/inadmissibility/permits.asp.
[15] Immigration and Refugee Protection Act, SC 2001, c 27 s. 18(2).
[16] http://www.cic.gc.ca/english/information/inadmissibility/rehabilitation.asp.
[17] http://www.cic.gc.ca/english/information/representative/rep-who.asp.  The penalty for a receiving compensation on this type of application by an unauthorized representative is a fine of up to $100,000. http://news.gc.ca/web/article-en.do?nid=824719.