California's Proposition 47 and collateral consequences: Part II (reentry and restoration of rights)
Prop 47 and restoration of rights 
California's recently enacted Proposition 47 fundamentally alters the landscape for a handful of lower-level felony offenses in California. As discussed by Jeffery Aaron in a previous post, Prop 47 reclassifies eight offenses as misdemeanors, including simple drug possession offenses and theft of less than $950. Anyone with a qualifying conviction, who also does not have a disqualifying prior, can now petition under Prop 47 to have a felony reclassified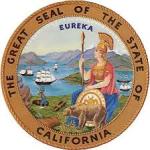 as a misdemeanor. The most significant and immediate relief will be for people who are incarcerated for qualifying low-level felonies and who are now eligible for resentencing and release. Public defender offices around the state are busy filing those petitions.
But, Prop 47 also allows two other populations to petition for reclassification of their qualifying felonies to misdemeanors: People who are under supervision but not incarcerated (on probation, parole, or post-release community supervision), and people whose sentences were completed long ago. This aspect of the new law presents good opportunities for tens of thousands of Californians, and not insignificant implementation challenges.
Simply by reclassifying certain offenses from felonies to misdemeanors, Prop 47 can undo some of the most serious collateral consequences.  It's clear from our experience providing reentry legal services to thousands of clients over the years that people with felony, as opposed to misdemeanor, convictions face increased barriers to employment, housing, and full and meaningful community reintegration and citizenship. For example, people with a felony conviction, even a decades-old low-level offense, can never serve on a jury in California. For many people, Prop 47 will reverse this lifetime disenfranchisement and move them one step closer to full civic engagement.
But unfortunately, many of the statuary and extra-legal barriers to successful reentry that block people convicted of felonies also apply to people with convictions for misdemeanors and criminal infractions. Consequently, Prop 47 relief alone is not a cure-all for collateral consequences, and for most people it's not even the most important petition they can file to overcome the statutory disabilities they face.  The following section describes how Prop 47 relief interacts with other California relief mechanisms.
Interaction of Prop 47 with other relief mechanisms
In California, meaningful protection against employment discrimination on the basis of a conviction—felony or misdemeanor—comes from a complicated web of local, state, and federal laws and regulations, including sections of the Penal, Labor, and Business and Professions Codes, the federal Fair Credit Reporting Act and its California analogue, and local ordinances.
Most of our reentry clients become employable through these steps: First, we help them petition to obtain set-aside and dismissal relief pursuant to Penal Code sections 1203.4 (felony and misdemeanor probation cases), 1203.4a (misdemeanor and infraction non-probation cases), and 1203.41 (felony jail cases) for all convictions. (Note:  While these authorities are sometimes called "expungement," there is no true record-closing remedy for most cases; these "dismissed" convictions remain on a person's record and in public court records, do not restore driving privileges or gun rights, and still must be reported for many types of employment).
Second, we help them navigate the complicated obligations of disclosure, and where applicable, invoke the protections under Labor Code section 432.7(a) that prohibit some—but not all—prospective employers from inquiring about or considering dismissed convictions for some—but not all—jobs.
Third, if a background check company reports dismissed convictions to a potential employer in violation of the law (and chances of that are unfortunately high), we help them invoke protections under the Fair Credit and Reporting Act and its California analogue, and try to convince the background check provider to disseminate a corrected report check in a timely way.
Fourth, we work to convince the employer to make the hire despite the erroneous background check, and if the employer declines to reconsider, we invoke the protections of Title VII of the Civil Rights Act, where applicable, and local ordinances, such as San Francisco's Fair Chance Ordinance.
Note that there are different, even more complicated laws, regulations, and processes covering the 30% of jobs in California that require fingerprint clearances. If threading this needle sounds daunting, imagine what it's like for people doing it without the benefit of legal advocacy.
Prop 47 creates a welcome additional reentry remedy to the web of reentry and restoration laws in California, but also creates additional complexities.  There are many different routes to relief in California, depending on the disposition of the criminal case, and Prop 47 reclassification may not be the only or even the best route available.  For example, someone who is a licensed security guard who has an old conviction for simple possession of drugs may be eligible for Prop 47 reclassification, but he may also be eligible for a reduction of a felony to a misdemeanor pursuant to Penal Code section 17(b). If he receives Prop 47 relief, he continues to face a lifetime firearm ban. If he obtains 17(b) relief, he may have his firearm rights restored, and can apply for a license as an armed security guard, a pathway to employment with family-sustaining wages — something out of reach for many in the reentry population, even those who do have jobs.
More broadly, people will need to affirmatively file for Prop 47 relief, and for some offenses prove eligibility. In order to take full advantage of protections that limit collateral consequences of conviction beyond reclassification, they need to determine if they are eligible for other reentry remedies and file for those in all of their cases in all counties, including but not limited to early termination of probation, set-aside and dismissal, Certificate of Rehabilitation, restoration of rights for veterans pursuant to Penal Code section 1170.9, juvenile record sealing, and reduction of felony fines and fees. And the many people who will learn that they are ineligible for Prop 47 relief will need advice about other legal remedies that can help them realize their goals in reentry.
Immigration
It is particularly important that non-citizens understand the impact of Pro 47 relief in their cases. Changing a felony to a misdemeanor could have many important consequences for immigrants.  It could expand relief from removal for some, and eliminate the basis of removal for others. Crucially, Deferred Action for Parental Accountability (DAPA) and the expanded Deferred Action for Childhood Arrivals (DACA)—announced by President Obama November 20, 2014—are barred to immigrants with a single felony conviction and certain misdemeanor convictions. Reclassifying an offense as a misdemeanor under Prop 47 could create an opportunity for temporary relief from removal and work authorization that would otherwise be unavailable to many individuals. Additionally, when combined with another momentous change this year to California's Penal Code under SB 1310, which reduced the maximum on misdemeanors from 365 to 364 days, Prop 47 reclassification could eliminate a ground of deportability. The timing of relief is also important to consider. Immigrants who would benefit from the 1-day reduction in the misdemeanor maximum should wait until January 1, 2015, when the new law, Penal Code section 18.5, goes into effect, before seeking relief under Prop 47.
But, at the same time, Prop 47 will unfortunately do little to mitigate the disastrous immigration consequences of most drug convictions. With the exception of DAPA/DACA eligibility (which is available to otherwise qualifying individuals with one misdemeanor drug possession conviction), almost all other drug convictions, even if reclassified as a misdemeanor under Prop 47, will continue to be grounds for mandatory removal.
Summary 
The release of people from prison currently serving sentences for low-level offenses is an unmitigated success of Prop 47. For people no longer in custody and who have completed their sentences, Prop 47 is a welcome addition to the tangle of laws that form California's reentry policy. However, to fully realize Prop 47's promise to limit the counterproductive, costly, and inhumane collateral consequences of low-level felony convictions, implementation of this law must include reentry legal services to help people address the unique issues in their cases. And it's not clear that county public defender offices have the expertise or resources to take on this full range of legal advocacy—which includes immigration, employment, consumer, and administrative law—for their thousands of past clients. It's important to figure out, and quickly, how to make these services widely available. California has only three years to get this right.
---
This post was co-authored by Meredith Desautels. Meredith is a staff attorney in the racial justice program at the Lawyers' Committee for Civil Rights of the San Francisco Bay Area, and directs the Lawyers' Committee's Second Chance Legal Clinic.
Rose Cahn, a Soros Justice Fellow at the Lawyers' Committee specializing in post-conviction relief for noncitizens, also contributed substantially to this piece.