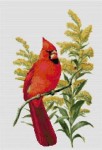 UPDATE: Governor Matt Bevin rescinded Governor Beshear's order on December 22, 2015, saying:
While I have been a vocal supporter of the restoration of rights, it is an issue that must be addressed through the legislature and by the will of the people.
Governor Bevins went on to sign a major felony expungement bill in April of 2016 that gives many with felony convictions the chance to restore their voting rights.
---
The outgoing Democratic governor of Kentucky has signed an executive order restoring the right to vote and hold public office to thousands of people convicted of non-violent felonies who have completed their sentences.  The order from Gov. Steve Beshear — who leaves office next month — estimates that about 180,000 people in Kentucky have served their sentences yet remain disenfranchised.  As a result of the order, 140,000 of those will become immediately eligible to register.
Before today, all convicted individuals were required to apply to regain their right to vote to the governor's office, which approved restoration of voting rights on a case-by-case basis.  The order does not restore rights to those convicted of specified violent crimes, sex offenses, bribery or treason, who will still have to apply for discretionary restoration.
"All of our society will be better off if we actively work to help rehabilitate those who have made a mistake," Beshear said. "And the more we do that, the more the entire society will benefit."