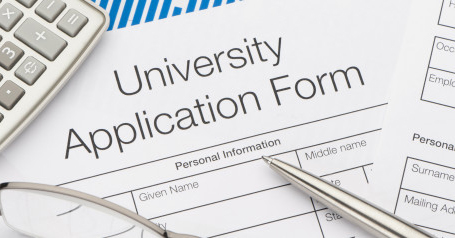 The following piece was originally published by The Marshall Project, a nonprofit news organization focused on the US criminal justice system.  Even though criminal records and school disciplinary records are entirely distinct, they both pose similar, often unjust, obstacles to higher education.  Consideration of both types of records in the admissions process can have the troubling effect of excluding qualified and motivated young people — particularly those from minority communities — from America's colleges and universities because of past mistakes that have little to do with academic potential or the protection of public safety.
The story is familiar: a high school student grabs another student's iPhone at lunch and tries to sell it. He is caught, arrested, and booked into juvenile hall. He is also suspended. If universities and colleges follow the recent recommendation of the Obama administration, colleges will not consider the student's criminal record in the initial stages of the admissions process. These recommendations, contained in a recently released "Dear Colleague" letter by Education Secretary John B. King, represent a significant step in removing barriers to education for people with criminal records. And just this week, over a dozen colleges and universities signed on to the White House's Fair Chance Higher Education Pledge.
Unfortunately, the letter and the pledge are silent about another common question on college applications: Have you ever been suspended or expelled from school? For the teenager who stole the phone, this means that while his criminal record may not ruin his chance to be admitted to college, his school disciplinary record just might.
More than 3 million students are either suspended or expelled from schools each year and when they are, a discipline record is generated. While the barriers created by criminal records have begun to receive much-needed attention, the barriers created by school discipline records have been largely overlooked. The Department of Education report that accompanies King's letter mentions school records only in passing, without taking a firm position. Like criminal records, school discipline records can, and do, jeopardize young people's chances to succeed. Like criminal records, school records are a scarlet letter.