Second Chance Month: A Federal Reintegration Agenda
In 2017, Prison Fellowship declared April Second Chance Month for the first time. The designation has since gained support from Congress, the White House, state and local bodies, and nongovernmental organizations, as an opportunity to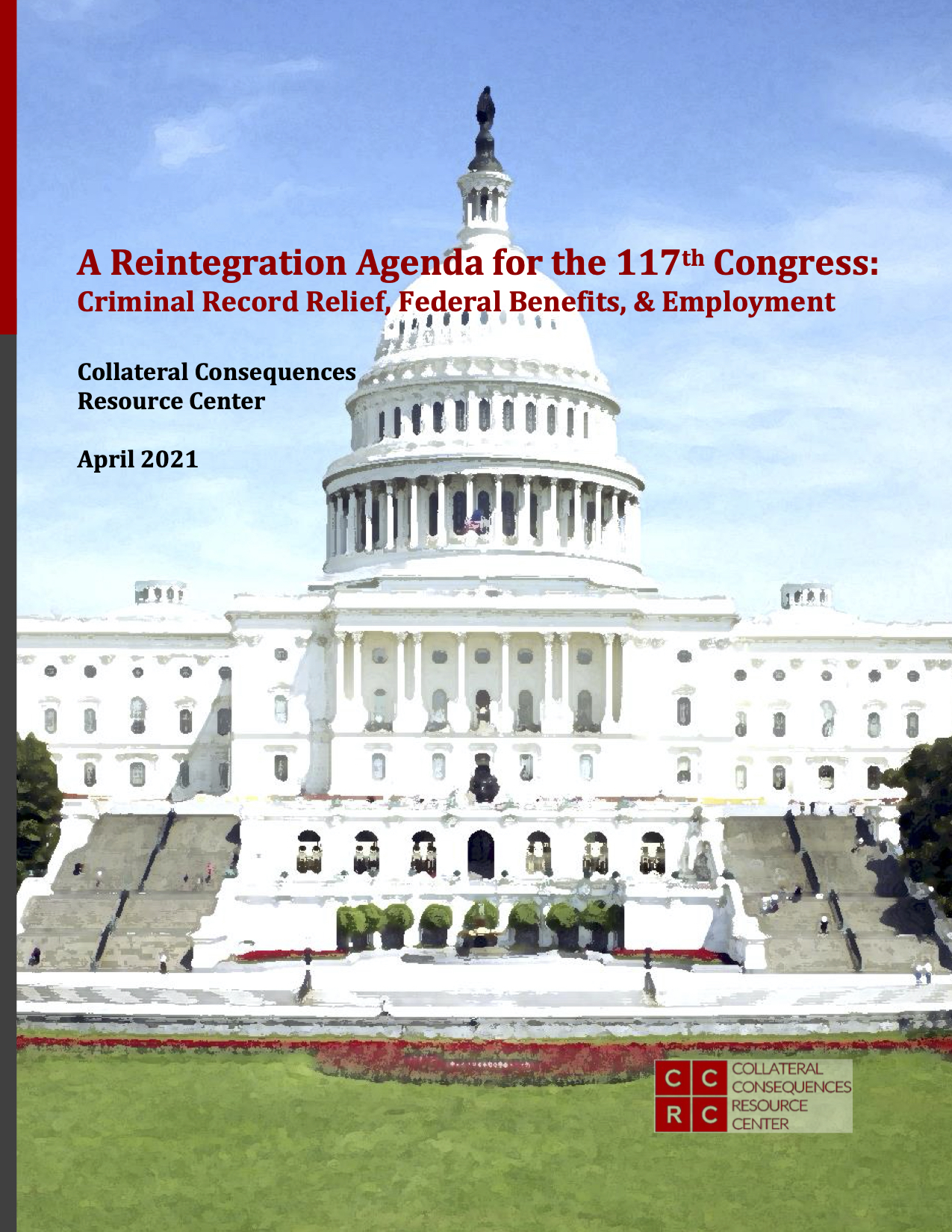 raise awareness about the collateral consequences of arrest or conviction along with the importance of providing second-chance opportunities for people with a record to reintegrate into society.
CCRC's flagship resource, the Restoration of Rights Project provides 50-state resources detailing current law and practice for four types of second-chance remedies: (1) restoration of civil and firearms rights; (2) pardoning; (3) expungement, sealing, and other record relief; and (4) limits on consideration of criminal records in employment and occupational licensing. Our annual reports on new legislation document the astonishing pace of state reform action on these issue since 2013. We are proud to see these resources utilized by impacted individuals, attorneys, advocates, journalists, scholars, lawmakers, courts, and others to understand second-chance remedies, pursue relief, and bring about reforms.
President Biden's Proclamation on Second Chance Month declares that the criminal justice system must offer "meaningful opportunities for redemption and rehabilitation":
Every person leaving incarceration should have housing, the opportunity at a decent job, and health care. A person's conviction history should not unfairly exclude them from employment, occupational licenses, access to credit, public benefits, or the right to vote. Certain criminal records should be expunged and sealed so people can overcome their past.
The President took an important step toward this goal when he directed federal agencies to facilitate voting for those in federal custody or under federal supervision.
During the wave of criminal record reform that began around 2013, every state legislature has taken steps to chip away at the negative effects of a record, thereby supporting opportunities to earn a living, access public benefits, education, and housing, regain voting rights, and otherwise reintegrate into society. Many states have entirely remade their record relief systems—authorizing or expanding expungement, sealing, set-aside, certificates of relief, and/or diversion—and limited the consideration of arrest and conviction records in employment and licensing. State reforms continue to accelerate in 2021.
Congress has belatedly become interested in the reintegration agenda, limiting background checks in federal employment and contracting in 2019, and removing some barriers to public benefits in 2020. However, many federal barriers remain, and individuals with federal records have no access to the kind of relief mechanisms now available in most states. Recent controversies over presidential pardoning offer an incentive to wean the federal justice system from its dependence upon presidential action for the sort of routine relief these mechanisms promise.
In honor of Second Chance Month, we recommend that the Biden Administration work with Congress to pursue an ambitious and bipartisan legislative approach to criminal record reforms in the following four areas:
Record relief: Authorize federal courts to expunge certain records, grant certificates of relief, and increase use to deferred adjudication; give effect to state relief in federal law; prohibit dissemination of certain records by background screeners and the FBI; and, provide relief from firearms dispossession.
Federal public benefits: End record-related restrictions in financial assistance to small businesses, SNAP and TANF benefits, and student aid.
Employment & licensing: Establish enforceable standards for consideration of criminal record in federal employment and contracting, and limit record-based restrictions in federally-regulated occupations.
Voting rights: Allow voting in federal elections regardless of a person's criminal record unless currently incarcerated for a felony conviction.
Our full federal agenda details specific measures by which Congress can accomplish these goals.