Life sentence is "slow death penalty"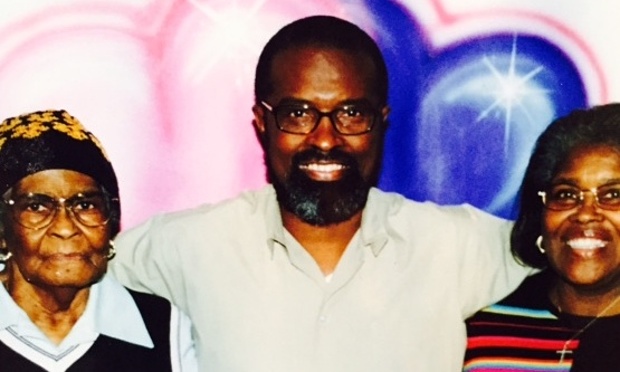 The Guardian has published a detailed account of a case in the queue awaiting consideration by the President for commutation of sentence.  Ray Bennett was convicted in 1991 of acting as a courier for a crack cocaine distributor, and sentenced to life in prison based on two prior state misdemeanors.  "The judge who sentenced Bennett did his duty reluctantly, saying the drug runners were 'just country folks' and not the major traffickers that Congress likely had in mind."
Bennett has now served more than 24 years in prison, has an exemplary record of conduct while incarcerated, and has long since conquered the addiction to drugs that led to his conviction.  His clemency application was filed with the Pardon Attorney through Clemency Project 2014 in early April.  We reprint substantial portions of the Guardian article to show the kinds of cases that may be acted on by the President in coming months.
Drug inmate left off Obama's clemency list: life sentence is "slow death penalty"
by Alan Yuhas
For two years in the late 1980s, a young addict drove between Florida and Georgia ferrying crack cocaine and cash in a liquor bag. During the next two decades, his brothers and sisters raised families without him, his wife divorced him and died, and he was barred from attending his mother's funeral less than 50 miles away.
Ray Bennett, now 59 and decades sober, will die in prison as sentenced 24 years ago – unless, as he hopes, he receives the same clemency that Barack Obama issued last week for 46 prisoners with similar cases.
Bennett was disappointed not to be on Obama's list of inmates whose prison sentences were cut short, his sister Edna Thornton, 81, told the Guardian after speaking to the inmate on Sunday. "But he said, 'I'm not giving up,' and somehow he has never been bitter or angry.
"He always felt that if he did the crime he could do the time. He just never dreamed it would be life without parole."
As his sister put it, Bennett "got caught up" in a five-man drug ring run by an old friend, John Hansley, to pay for his addiction to crack. He had two prior drug convictions: one in 1980 for having 12 tablets of diazepam, and one in 1988 for possession of crack cocaine.
After police seized him and almost 300 grams of crack cocaine at a bus station in 1990, a prosecutor pressed enhanced charges based on his prior convictions.
Bennett was found guilty at a jury trial – he refused to testify against Hansley, writing that he felt "a moral obligation" to him. "A friend since I was a young boy [I] did not want to say anything that would hurt him."
Because he declined to cooperate, the prosecutor added the enhanced sentencing, according to Bennett and his attorney.
Under the law, the mandatory minimum sentence was life.
"A life sentence is tantamount to a death sentence," Bennett wrote the president in his petition for clemency. "It is the slow death penalty.
"I've seen those around me lose hope and commit suicide. I never knew that such levels of despair and despondency existed in our nation. I never knew a nation this great could treat its people so inhumanely."
Three of Bennett's co-defendants have already walked free from prison. The fourth, Hansley, is scheduled for release in 2017.
"Ray's case illustrates the heart of the problem," said Bennett's lawyer Margaret Love, who previously reviewed pardon applications for the White House as the US pardons attorney. "It exemplifies one of the most serious problems of the mandatory minimum regime, leveraging guilty pleas by threatening enhancements."
Love contrasted the modern system to that of the 1960s, when Lyndon B Johnson granted clemency to hundreds – years before Richard Nixon declared war on drugs and the US prison population quadrupled to the 2.2 million incarcerated today.
"The president cannot hope to do more than a few of these clemency cases," Love said. "He's doing the best that he can, but clemency was never supposed to be used in this systemic fashion."
The problems, however, are systemic, according to reform advocates. Long mandatory minimum sentences for drug violations, especially repeated minor convictions, have left thousands of low-level, nonviolent offenders imprisoned for decades to life. Lawmakers passed one reform in 2010 that narrowed a racially disparate difference between crack cocaine and powder cocaine sentences. If Bennett were sentenced today under the new law, he likely would not receive a life sentence.
And as part of last week's criminal justice push, Obama urged Congress to pass bipartisan sentencing reform bills that would go much further to roll back mandatory minimum sentences, saying that in "far too many cases, the punishment simply does not fit the crime".
But prisoners who have already been sentenced rarely find relief. Only a fraction of the tens of thousands who apply receive clemency or a pardon, leading some activists to compare the system to a lottery.
"Clemency can mitigate the effects of mandatory minimums, but really only Congress can change it," said Jeremy Haile, federal advocacy counsel for the Sentencing Project, a reform organization.
"They enacted the laws at a time when there was a lot of hysteria about drug abuse, the war on drugs. It just became very punitive.
"The president should continue to say there are too many people incarcerated in too many prisons, for too long, for no good public safety reason."
Even judges have publicly denounced the rules. The judge who sentenced Bennett did his duty reluctantly, saying the drug runners were "just country folks" and not the major traffickers that Congress likely had in mind. More than 20 years later, at least two federal judges continue to wage public campaigns against the terms.
A handful of Republicans and Democrats, including Texas senator John Cornyn and New Jersey's Cory Booker, hope to pass a bill in Congress this year addressing the issue. "Justice is dispensed on an individual basis and you can't do it on an assembly line," Cornyn said last week.
Defenders of minimum mandatory sentences argue that they bring order to inconsistent courts and can convince suspects to provide testimony.
"We've created a caste system in this country that disproportionately affects minorities," Booker said, noting that black children are particularly likely to grow up with incarcerated relatives. "For many communities it's a matter of life and death, a matter of having the American dream or being denied it."
Bennett and his relatives, who are black, also described the pain of prolonged separation.
"I will never forget being told by my unit staff that, due to my life sentence, I would not be allowed to attend my own mother's funeral," Bennett wrote. "This prison robbed me of closure. A funeral is for letting go, but I have not been able to do that."
Given their age difference, Thornton said she thinks of Bennett as more of a son than a brother. She and 10 other relatives – siblings, nieces and nephews – wrote letters to the president pleading for Bennett's release.
Visits to Jesup Correctional always left family looking "so sad and broken", wrote one niece. "Ironically, he ends up encouraging me more than I encourage him."
Although the president can issue executive orders or guidelines to help former inmates find work or housing, Obama can do little beyond offering clemency or pardons for the federally incarcerated.
Love argues that the Justice Department should use a law that permits it to take cases with "extraordinary and compelling" circumstances back to court for sentence reductions. The law is almost exclusively used for cases of terminal illness, but Love says the phrase could apply to broader cases.
She also suggests the president should rely on the Bureau of Prisons to recommend prisoners for clemency: "Who knows better than them who can hold a steady job, who's reliable, who's not going to cause trouble?"
Last year, the Justice Department invited prisoners to apply for clemency, but found itself struggling with the deluge of applications. Since 2009, the attorneys at the Justice Department's pardon office have received more than 30,000 applications, each a hefty sheaf of facts, claims, counterclaims and technicalities.
The administration then recruited outside lawyers to help pro bono, under a coalition called the Clemency Project 2014, but the effort appears to have slowed under the work.
Bennett's application remains somewhere in the application stack, the recommendations of family and prison supervisors – he works in the tool room and as a counselor – filed away.
"We know that what he did was wrong," Thornton said. "We just feel that the punishment doesn't fit. He has made amends and we believe that he would do well on the outside. I do think he will get out," Thornton said.