Michigan takes baby steps on criminal justice reform
Michigan spends one in five tax dollars on corrections so the state continues to explore strategies to safely reduce these costs.  In its most recent session, the legislature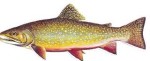 considered bold criminal justice reforms, but strenuous last minute objections from the Attorney General succeeded in halting much of the reform agenda. In the end, only a few reforms were implemented and most of them were passed in watered-down form.
The new laws include (1) the establishment of a Criminal Justice Policy Commission; (2) narrow expansion of set-aside eligibility to victims of human trafficking; and (3) authorization for Certificates of Employability for prisoners who complete certain in-prison training programs.  A more ambitious (though still narrow) expansion of the set-aside law is currently on the Governor's desk for signature.  These "baby steps" leave lots of room for improvement, but constitute a blueprint for future reform efforts.
Sentencing reforms – why reform was suggested and what was actually achieved
In 2013, led by consultants from the Council of State Governments, Michigan undertook an in-depth study of its sentencing system for its impact on public safety, recidivism, and state and local spending. The study included analysis of 7.5 million data records, and over 300 in-person meetings and calls with stakeholders, such as law enforcement officials and legislators. The study concluded that (1) people throughout Michigan with similar criminal histories and convictions get significantly different sentences; (2) the time a person will actually serve in prison or under supervision cannot be predicted; (3) resources are not prioritized to reduce recidivism; (4) high rates of recidivism generate unnecessary costs and public safety risks, and current funding does not adequately fund reentry programs; and (5) there is no effective mechanism to track sentencing outcomes.
Reformers responded.  Leading the charge was Representative Joseph Haveman, a Republican representing one of the most conservative districts in the state. His proposals would have reduced the discretion of judges and the parole board, created consistency in sentencing and supervision, allowed certain offenders to leave prison on parole earlier, decreased probation time, and established swift and predictable sanctions for probation violations.
Opposition came from those who wanted to keep the current level of judicial and parole board discretion, and from sheriffs who worried about higher costs to local jails. The strongest opposition came from Michigan Attorney General Bill Schuette, who sent letters to lawmakers urging them to reject the bills, claiming that they were being rushed through Michigan's "lame duck" session.  In the end, the House "gutted" the bills and they died in the Senate.
One residual part of Haveman's package, however, soared through both chambers:  a Criminal Justice Policy Commission was established to review the effectiveness of sentencing guidelines, release and supervision policies, and the use of prisons and jails.
Expansion of set-aside authority
A set-aside, frequently called "expungement," makes criminal records unavailable to anyone other than courts, law enforcement agencies, and certain agencies.  Until recently, persons were eligible for set-aside under Michigan law only if they had fewer than two prior "minor offenses," a term that was very narrowly defined.  See Mich. Comp. Laws 780.621.   Amendments to this provision signed into law by the governor on January 12, 2014, enlarge the category of priors a person may and still remain eligible for set-aside, from "minor offenses" to "misdemeanors."  (A traffic offense would not constitute a misdemeanor, unless it had been for operating while intoxicated).  In addition, a person convicted of not more than two misdemeanors and no felonies may apply to have either or both of the misdemeanor convictions set aside.  As a result of amendments to 780.621 enacted in the fall of 2014, victims of human trafficking are now permitted to apply to set aside a conviction committed as a result of the trafficking.
This new legislation allows more people to apply for a set-aside, but does not go as far as Minnesota's new law, which extends expungement to a broader range of offenses, requires data-mining companies to honor expungements, addresses victimization and housing evictions, and protects landlords and employers.  
[NOTE:  Another law enlarging the basic set-aside authority was signed by the governor in early 2015.  Under this bill, which has been in the works for years, a person who is convicted of not more than one felony offense and not more than two misdemeanors offenses may petition the court to set aside the felony offense.]
Certificates of Employability
Lastly, a bill authorizing a Certificate of Employability for certain persons currently serving a prison term in Michigan's Department of Corrections provides some protection against liability for hiring or renting to the holder of a Certificate.  Under PA 360 of 2014, an employer or other person may introduce a Certificate as evidence of due care in hiring, retaining, licensing, leasing to, admitting to a school or program, or otherwise transacting business or engaging in activity with someone who has the Certificate, if the employer knew of the Certificate when hiring or otherwise engaging with its holder.  Like other states with similar employer protections–such as Ohio,[2] Tennessee,[3] and North Carolina,[4] and New York[5] — the Michigan law protects anyone who knows about the Certificate. However, in contrast with those states, most Michigan citizens with a criminal record are not eligible for a Certificate.[6]  The Michigan Chamber of Commerce, which opposes a ban-the-box proposal for job applications, supported the Certificate legislation.
The Michigan Department of Corrections is authorized to issue Certificates only to incarcerated people no more than 30 days before release, and only if all of the following apply:
(a) The prisoner successfully completed a career and technical education course;
(b) The prisoner received no major misconducts during the two years preceding his or her release;
(c) The prisoner received no more than three minor misconducts during the two years preceding his or her release; and
(d) The prisoner received a "silver level" or better on his or her national work-readiness certificate, or a similar score as determined by the Department on an alternative job skills assessment test administered by the Department. 
The Certificate is only valid for 4 years after issuance.
Because nearly 80% of Michigan felony offenders since 1999 have been sentenced to community-based sanctions, the vast majority of Michiganders with a felony record will not be eligible for a Certificate. Also ineligible are those who are no longer incarcerated, so that the 163,861 people who have moved from the Department of Corrections to parole since 2000 will be unable to qualify, and neither will people with federal convictions or convictions from other jurisdictions. Finally, people currently at MDOC will be eligible only if they have access to education and training programs, which vary by facility throughout the state.
Still, to those who are currently incarcerated by the Department of Corrections, receive education, get training, and are awarded a work-readiness certificate, the Employability Certificate may be helpful – if only for 4 years.
Heather Garretson is a Scholar in Residence at City University of New York Law School, the premier public interest law school in the country.  She is a former federal prosecutor, defense attorney, and Professor of Law at Western Michigan University Cooley Law School in Grand Rapids, Michigan.
[1] House Bill 5025, MCL 780.621,amended
[2] Ohio Rev. Code Ann § 2953.25(G).
[3] Tenn. Code Ann § 40-29-107(n)(1).
[4] N.C. Gen. Stat. § 15A-173.5
[5] N.Y. Exec. Law § 296(15)
[6] Iowa and Ohio have certificates that are similarly limited to prisoners, but neither of them include protections against negligent hiring. See Iowa Code § 906.19(2), Ohio Rev. Code Ann. §§ 2961.21.