There is no body of research on European criminal record-based employment discrimination (CBED) comparable to the employer surveys and field studies done in the United States.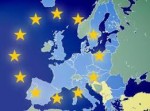 While European concern for informational privacy keeps criminal records out of the public domain, European countries do not prohibit employment discrimination based on criminal record. In fact, as in the United States, European countries make certain criminal records disqualifying for a vast range of public sector and some private sector employments.
This posting provides background on European, and especially Spanish, mandatory CBED. Our next posting provides background and discussion on discretionary CBED by private employers.