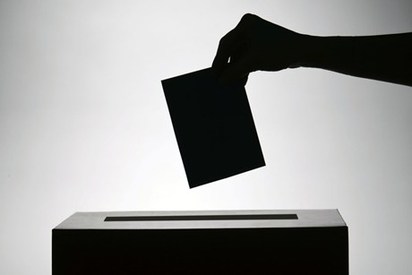 Felony disenfranchisement has become a hot topic as election day looms, and rightfully so given the significant impact that conviction-based loss of voting rights has on the makeup of the electorate and the slim margins by which many national elections are decided.  In the perennial swing state of Florida, for example, over 10 percent of the entire adult population is barred from voting for life because of a felony conviction. Within that group lies an astounding 21.3 percent of the state's African-American population.
Those numbers come from a new Sentencing Project report, 6 Million Lost Voters: State-Level Estimates of Felony Disenfranchisement, which attempts to determine just how many individuals are ineligible to vote because of a felony conviction in each state, and how those numbers have changed over time.  It estimates that 6.1 million individuals are ineligible to vote nationwide because of a felony conviction, and that 1 in 13 African-Americans are barred from the polls due to a conviction. 
Florida leads the nation in felony disenfranchisement, with Kentucky, Mississippi, and Tennessee close behind.  Kentucky and Virginia (another swing state) disenfranchise the largest share of their African-American population, at 26.2 percent and 21.9 percent, respectively, with Florida close behind at 21.3 percent.  The high level of disenfranchisement in these states is largely due to the fact that all but one (Tennessee) strip individuals convicted of felonies of their voting rights for life absent discretionary executive action. 
Even in states that restore the right to vote automatically, many convicted people assume they cannot vote and therefore do not register. 
The laws on felony disenfranchisement differ widely from state to state.  Our 50-state chart on the "Loss and Restoration of Civil Rights and Firearm Privileges" and our state-by-state profiles of restoration of rights provisions describe the law and policy on felony disenfranchisement in each state, as well as the mechanisms by which convicted individuals are restored to the franchise.