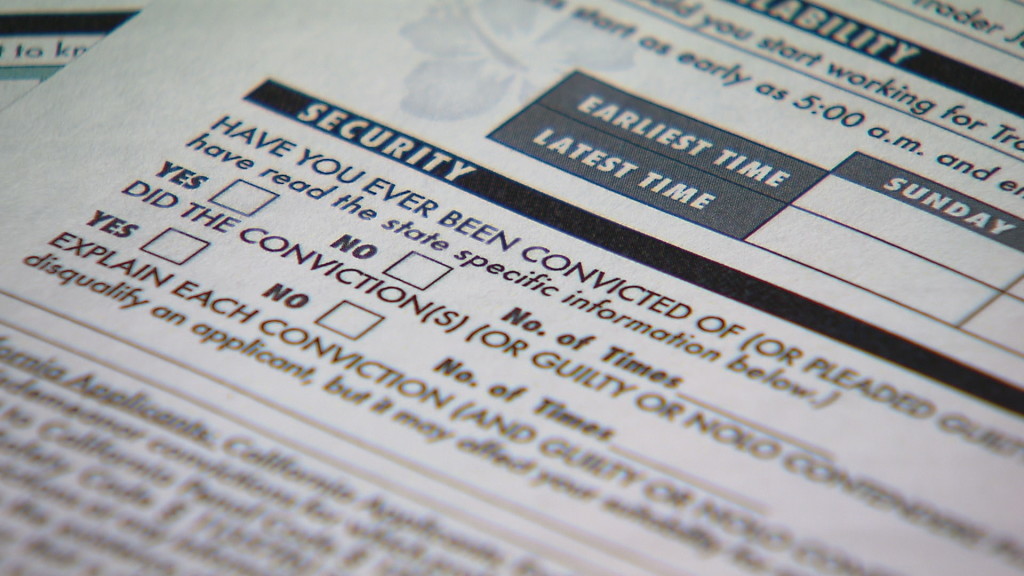 A new nation-wide study of "ban-the-box" policies in public employment finds that they have been generally effective in increasing employment opportunities for people with a criminal record. Significantly, the study finds no evidence that these policies encourage reliance on racial stereotyping where public employment alone is concerned — though the author acknowledged, in an interview with the CCRC, that "the evidence is mixed" when private employment is also considered.
"Ban-the-box" policies, which delay employer inquiries about an applicant's background until a later stage in the hiring process, have become a popular reform measure at least in part because it can be implemented on a systemic basis.  As of January 2017, there were 25 states, DC, and over 150 municipalities that had adopted ban-the-box policies, most of them applicable only to public sector employment.  But despite the increase in ban-the-box policies, little research has been done into their effectiveness in improving the employment prospects of justice-involved individuals. Some jurisdictions such as Atlanta, GA and Durham, NC have reported dramatic improvements in the percentage of convicted individuals hired. However, these local outcomes may not reflect the national experience.
Research on the effects of ban-the-box policies by Connecticut College economist Terry-Ann Craigie suggests that they have dramatically improved the public-sector employment prospects of individuals with a criminal record nation-wide. Professor Craigie also found that these salutary effects have generally not been offset by a corresponding increase in racial profiling. Overall, her study (whose results are not yet published) concludes that ban-the-box policies have increased the odds of getting a public sector job for those with a criminal record by close to 40%.