When disgraced Illinois governor Rod Blagojevich was removed from office in 2009, he left behind more than the ugly controversy that would eventually lead to a 14-year federal prison sentence: he also left behind a 7-year backlog of over 2,500 clemency recommendations from the state's Prisoner Review Board ("PRB").   Blago's successor Pat Quinn declared in April 2009 his intention of "erasing the shameful logjam of cases in a methodical matter and with all deliberate speed," stating that "Justice delayed is justice denied."  Since then, Governor Quinn has disposed of a total of 3,358 clemency petitions, granting more than a third of them.  Of the 1,239 persons pardoned, most have also had their records expunged.
However, despite his admirable efforts to restore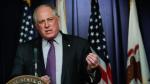 regularity to Illinois pardoning, it appears that Quinn may leave his successor almost as large a backlog as he himself inherited.  This is because, during  his six years in office, the PRB has forwarded over 3,000 additional recommendations to the governor's desk, most of which have not been decided.  Unless Quinn somehow finds a way to dispose of this still-large backlog of cases between now and January, Blagojevich's irresponsible neglect of his pardoning responsibilities will have created a kink in the administration of the pardon power in Illinois that may not be worked out for years to come.
If long waits have become the new normal for pardon applicants in Illinois, those seeking relief from collateral consequences would do well to consider the alternatives available under state law.  For example, Illinois courts are authorized to grant Certificates of Relief from Disabilities, which avoid numerous licensing restrictions and shield employers from negligent hiring liability; and, Certificates of Good Conduct, which relieve mandatory bars to employment and other opportunities and certify the recipient's rehabilitation.  Courts are also authorized to seal and expunge records in certain cases.
You can read about the latest round of Governor Quinn's pardons in this Chicago Tribune article.  More information about relief and restoration of rights in Illinois can be found in the NACDL Restoration of Rights resource here.
UPDATE:  In his final days in office, Governor Quinn pardoned more than 300 people, and denied about 1000 petitions. He left about 2000 petitions for his successor to act on.  Let us hope he has a similarly progressive view of pardoning.