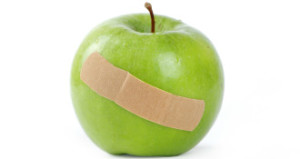 Apple, maker of the iPhone and iPad, came under fire earlier this month when the San Francisco Chronicle revealed that the company was prohibiting those convicted of a felony in the last 7 years from working on the construction of an enormous new corporate campus in Cupertino, California.  Under pressure from the iron workers union and advocates for fair hiring policies, the company quickly reversed course:
We recognize that this may have excluded some people who deserve a second chance. We have now removed that restriction and instructed our contractors on the project to evaluate all applicants equally, on a case-by-case basis, as we would for any role at Apple.
But many believe that Apple can do more to end employment discrimination against those with criminal records and can set an example for the tech industry and the country in the process.